Tesla wants to release a specialized robotaxi without a steering wheel or pedals by 2024, according to CEO Elon Musk during the company's first-quarter 2022 earnings call. That's only two years to build, test, validate, mass-produce, and commercially launch a robotaxi service that complies with state-by-state regulatory requirements. It will require negotiating the approval processes of two authorities in California, Tesla's main market for passenger vehicle sales.
Despite the tremendous hurdles, Musk maintained a positive attitude. The specialized robotaxi will be highly tuned for autonomy, which means it won't have a steering wheel or pedals, according to Musk, who also mentioned a number of other advancements that he believes are pretty intriguing. "I believe [the robotaxi] can be a really strong product," Musk added later, adding, "I believe [the robotaxi] truly will be a huge driver of Tesla's growth."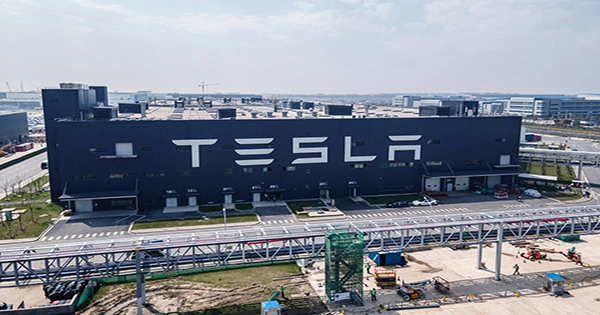 Musk described a range of prospective goods at Tesla's Austin gigafactory launch earlier this month, which represent a break from the company's current passenger vehicle sector, which provides the majority of its revenues. A robotaxi and Optimus, Tesla's humanoid robot idea, were mentioned among such goods. Tesla's robotaxi quest pits it against businesses like Alphabet's Waymo, Argo AI, Aurora, GM's self-driving subsidiary Cruise, Motional, and Zoox, which have been developing autonomous vehicle technology for robotaxis for years.
It also raises the question of whether Tesla plans to abandon its existing complete autonomy approach or create one alongside it. For years, Musk has hinted at robotaxis, but never as a separate product like the one he presented on Wednesday. Instead, he has claimed that an updated sophisticated driving aid system dubbed Full Self-Driving software, which costs $12,000, will convert people's Tesla automobiles into their own robotaxi.
Tesla automobiles are equipped with Autopilot, a driver-assistance technology. Owners may purchase "full self-driving," or FSD, software, which Musk has claimed would one day enable fully autonomous driving. FSD is unable to drive alone. It's a Level 2 ADAS, which means a human driver must still pay attention and take charge. Several films released by owners paint a mixed image of the software's capabilities, with several recordings showing the vehicles failing to manage basic driving and even straying off into pedestrians or into another lane.
Tesla recognized on the call that its vehicles are mainly out of reach for many people because to their expensive cost and that the introduction of robotaxis will provide customers with "by far the lowest cost-per-mile of transportation that they've ever experienced," according to Musk. "According to some of our calculations, a robotaxi journey will be less expensive than a bus ticket, a discounted bus ticket, or a subsidized subway ticket," Musk stated.
He also declined to say what sensor suite Tesla is evaluating for the purpose-built car, or if it would rely only on cameras or also incorporate lidar and radar, as is the industry norm. To achieve autonomy, Tesla's full self-driving and Autopilot capabilities have steadfastly relied on cameras and a vision-based approach, whereas most other AV firms use a combination of cameras, radar, and lidar. However, on the call, Musk acknowledged the challenges of achieving complete self-driving with this strategy, which ends up being a perpetual game of two steps ahead, one step back.
"In terms of complete self-driving, of any technological development I've been engaged in, I've never seen more false dawns or where it feels like we're going to break through, but we don't," Musk added. "In the end, to sell complete self-driving, you have to solve real-world artificial intelligence, which no one has achieved." The whole road infrastructure is designed to accommodate organic neural nets and eyeballs. So, when you think about it, in order to solve driving, we need to solve neural networks and cameras to a level of skill that is on pace with, if not above, human capability. And I believe we will do so this year."