According to a story published on Monday by Axios, the next generation of Microsoft hardware products may include improved support for crypto wallets.
According to Axios, detailed documents outlining Microsoft's plans were recently disclosed as part of the internet giant's continuing litigation with the US Federal Trade Commission, which is attempting to stop the tech giant's $69 billion purchase of Activision Blizzard.
According to the documents, Microsoft intends to launch a slew of new products, including consoles, phones, web browsers, PCs, and a new "cloud system."
Importantly for the cryptocurrency business, the devices will include more advanced support for crypto wallets.
Crypto wallets are so named because, in the realm of web3, they function in the same way as a physical wallet does.
A crypto wallet, on the other hand, does not store any cryptocurrency; rather, it stores the privileged credentials (called private keys) required to access a crypto address on the blockchain of a certain cryptocurrency.
According to Axios, Microsoft's plans may have shifted after the release of these documents, and the corporation has yet to reply to media requests for comment.
Nonetheless, the fact that one of the world's most powerful tech corporations is aiming to embrace crypto in a broader way across its suite of devices might be a major positive stimulus for crypto in general.
Making web3 services more accessible/easy to use for non-crypto natives will be critical if crypto is to attain the widespread adoption that its proponents hope for.
Microsoft is making inroads into the crypto world: The announcement that Microsoft may add support for web3 services such as wallets to its next generation of hardware devices isn't the company's only action in the crypto field this year.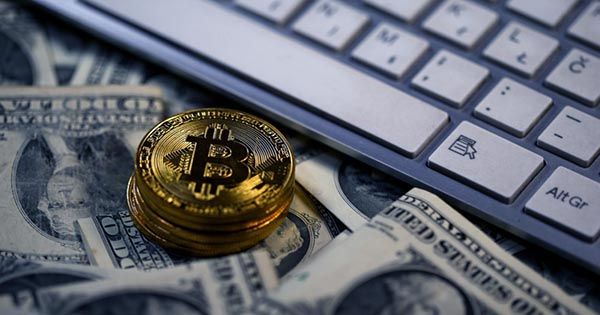 Earlier this summer, the digital behemoth announced cooperation with layer-1 blockchain protocol Aptos, which was created by ex-Facebook employees who worked on the social media platform's failed Libra/Deim blockchain project.
Microsoft's goal to develop new artificial intelligence (AI) blockchain technologies prompted the collaboration.
Aptos and Microsoft have committed to investigating the development of blockchain-based financial products that might broaden the use case of blockchains, such as asset tokenization and central bank digital currencies.
In another July announcement, Microsoft announced a collaboration with LeverFi to build an AI-powered solution to address the difficulties facing the decentralized finance (DeFi) industry.