Investors "risk the very real potential of losing all their invested money if they acquire these assets," say European Union (EU) financial officials, citing the absence of regulation and protections offered to cryptocurrency wallets. As many individuals resort to digital currencies as a method to invest, the statement notes that they are "extremely hazardous and speculative" and "not fit for most retail customers."
In a statement, the European Securities and Markets Authority warns that consumers "face the very real risk of losing all of their invested money if they buy these assets; should be alert to the risks of misleading advertisements, including via social media and influencers; and should be particularly wary of promised fast or high returns, especially those that appear too good to be true." As a result of the continuing crisis in Ukraine, crypto has been thrown into the limelight as one of a few viable avenues for Russia to escape sanctions in part, while Ukraine has received a rush of crypto donations to support civilians and pay the defense.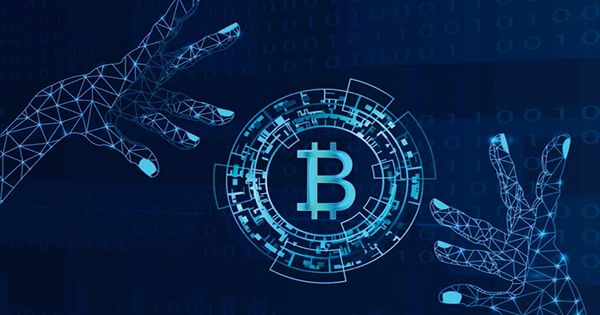 Regardless, the EU has maintained a sceptical attitude about the rise of cryptocurrency, frequently referring to fraudulent and illegal conduct that may exploit cryptocurrency to elude authorities. While it is nearly impossible to know the full scope of illegal activity financed by cryptocurrency, one study found that roughly one-quarter of all Bitcoin users are involved in illegal activity in 2019, though other analyses have found this number to be as low as 0.62 percent, implying that this use case is vastly overestimated.
In 2021, cryptocurrency-related crime reached a new high, with unlawful addresses collecting $14 billion in the year, up from $7.8 billion in 2020. However, such figures do not convey the whole story. Cryptocurrency adoption is increasing at a quicker rate than ever before. Total transaction volume across all cryptocurrencies tracked by Chainalysis climbed to $15.8 trillion in 2021, up 567 percent from totals in 2020. It's no surprise that more fraudsters are utilizing bitcoin, given its rapid growth.
The fact that the growth was just 79 percent — nearly an order of magnitude smaller than total adoption — may be the most surprising factor of all. In reality, with legal bitcoin usage significantly surpassing criminal usage, the fraction of cryptocurrency transaction volume devoted to unlawful activities has never been lower.