Following the surprising release of the ostensibly 5G-capable Mate 60 and Mate 60 Pro smartphones last week, Huawei has now introduced two new devices: the Mate 60 Pro+ and the Mate X5 foldable. Since the US restrictions, Huawei has primarily been limited to 4G connectivity on its handsets, but with this latest round of smartphone launches, the company has been purposely covert about its radio option. According to sources, these are 5G gadgets, as evidenced by Chinese blogger Vincent Zhong's speed test on the new foldable, which achieved a download speed of over 1Gbps (note that there is no 5G indicator on the screen).
Both phones are likely to be powered by Huawei's enigmatic HiSilicon Kirin 9000S, the 7nm process node of which has raised questions about whether the local chip supplier, SMIC (Semiconductor Manufacturing International Corporation), has violated US sanctions in order to gain access to foreign chip-making technology. Huawei did not immediately reply to queries for comment on the new phones' specifications or the processor.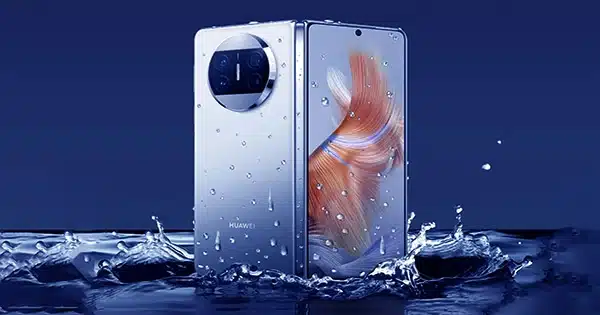 A recent Kirin 9000S breakdown for Bloomberg revealed SMIC's 7nm process, which was previously assumed to be unachievable due to an import prohibition on crucial production equipment, especially the EUV lithography machines from Dutch business ASML (Advanced Semiconductor Materials Lithography). Prior to the import prohibition in the United States, Huawei relied on TSMC (Taiwan Semiconductor Manufacturing Company) for its 5nm process, which was enabled by ASML's equipment.
It is improbable that SMIC obtained such advanced machinery from ASML without raising suspicions. ASML CEO Peter Wennink recently stated to Bits & Chips that "the Mate 60 Pro shouldn't come as a surprise to anyone, as the restrictions essentially forced the Chinese to double down on innovation." As a result, SMIC might have created its own high-end lithography equipment.
Benchmarks conducted by the Chinese tech blog Geekerwan indicate that the Kirin 9000S performs similarly to Qualcomm's Snapdragon 888, implying that it is two generations behind. According to the site, the CPU here has one large core and three medium cores based on Huawei's own "TaiShan" design, as well as four little cores based on Arm's efficient Cortex-A510. As an added bonus, the Kirin 9000S is the first mobile processor to enable multi-threading, with eight cores and 12 threads, however, programs will need to be further optimized to take advantage of this functionality. In terms of the GPU, Huawei included its own Maleoon 910, which is said to be on par with the one found in the Snapdragon 888.
The higher-end Mate 60 Pro+, like the Mate 60 Pro, allows China Telecom satellite calls and BeiDou satellite messaging. The sole distinguishing features (for the time being) are the different "nanotech metallic double dye process" and improved rear cameras. The Mate X5 foldable is nearly identical to the ultra-compact Mate X3, with the exception of a move to Huawei's pricier Kunlun Glass on the external screen (thus a 2g weight increase) and a slightly altered design of the back camera island. Huawei has yet to divulge pricing for any model, however, pre-orders will begin tonight at 6:08 PM local time.
If all four of Huawei's current handsets are powered by Kirin 9000S, it would indicate that Huawei is confident in its chip production, potentially undermining the US sanctions. Rumors claim that we'll learn more about these smartphones near the end of September, allowing us to dodge the iPhone 15 rush.