Microsoft has been on a mission in recent years to replace the original Windows Control Panel with a modernized settings tool. The attempt has not been without flaws, as both the Control Panel and Settings are still present in the most recent editions of Windows. Microsoft, on the other hand, is releasing a substantial update to the Windows 11 Settings app, which includes a more useful home screen. You can see if you're a member of the Insider Program, but you may have to do some digging.
The present Settings app lacks anything resembling the new home screen. When you open it, the System tab appears, with links to display, sound, notifications, and other basic features. Home will occupy the top slot in the navigation pane, displaying a number of cards including device and account settings. They are organized by frequently used functions and change depending on the situation.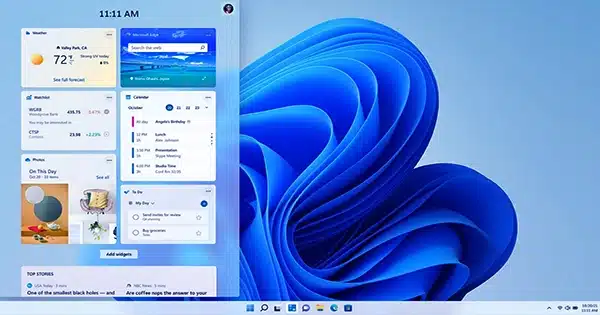 On the new home page, testers will see up to seven cards. They range from a very ineffective Microsoft 365 subscription status block to the recommended settings card, which adjusts based on your usage to provide quick access to the features you use the most. Cards for Microsoft cloud storage status, account recovery, personalisation, Bluetooth devices, and Xbox are also available.
Importantly, the adjustable home screen will only operate on normal Windows 11 Home and Pro builds. You won't get that experience if you use Windows 11 within a managed organization. Of course, almost no one understands it yet. The redesigned home screen will not be available to all Insiders in the beta channel. Some will end up with Windows build 22621.2262, which disables the new functionality by default. Those users can return to Windows Update to get the optional update to 22631.2262, which includes the additional features.
In addition to the new options, the current Insider release improves backup and restore, fulfilling a previous commitment. There's now a dedicated backup app, which makes it easy to see what's saved up and what isn't. When you restore a system, your previous settings are immediately restored. The rest of the improvements are minor, such as bug fixes in the File Explorer and taskbar, as well as additional theming options.
If you want to try out the new settings app before the general release, you can sign up for the Insider program in the Windows Update menu. Microsoft hasn't provided a timetable for when these features will be available in the stable channel, but we're probably looking at months rather than weeks.