When we think of PC peripherals, there is just one brand that comes to mind: Logitech. For years, the company's keyboards and mice have been at the top of everyone's desk. Now, the corporation wants you to check out a few new ones.
First and foremost, we should examine the mouse. The Logitech MX Anywhere 3S (seen above) is one of Logitech's best basic, small alternatives to date, and we can see why. Despite its unassuming size, the mouse features an 8K DPI optical sensor, similar to those found on the best-performing gaming mice, except that this is not a gaming mouse at all.
Logitech claims that its wheel can scroll through 1,000 lines of text per second and stop at a specific pixel. According to Logitech, it's also much quieter than its predecessor, and it can last up to 70 days on a single charge, with a one-minute charge via the fast USB-C charger giving three hours of battery life.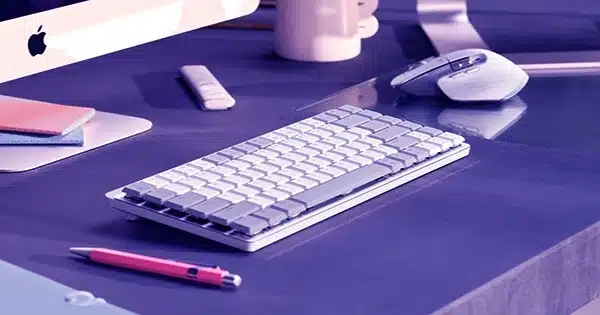 The Logitech MX Keys S (seen above) are on the keyboard side. This keyboard isn't mechanical or anything, but it's a decent alternative if all you need is something to text on. It boasts low-profile keycaps, the ability to automate repetitive activities with a single key, and a backlight that illuminates when you begin typing. This, like the mouse, supports USB-C fast charging and can last up to 10 days on a single charge.
The keyboard and mouse can both connect to up to three PCs over Bluetooth, so if you have many systems, this could be a nice option for you. The MX Anywhere 3S is available for $79, while the MX Keys S is available for $109. Both can also be purchased together for $199.