Google Maps will acquire additional immersive capabilities in the coming days and months, integrating materials found via Street View and satellite photography to make navigating more simple, according to a blog post published Thursday by Google.
The blog post's main focus is Immersive View for Routes, a feature unveiled earlier this year at Google I/O. Immersive View provides a more visual representation of your trip, including buildings and flora to help you visualize the world on your phone. Google claims that artificial intelligence (AI) is used to "fuse together billions of Street View and aerial images so you can know what a restaurant or landmark is like before you go." Immersive View will be available this week on Android and iOS in Amsterdam, Barcelona, Dublin, Florence, Italy, Las Vegas, London, Los Angeles, Miami, New York, Paris, San Francisco, San Jose, California, Seattle, Tokyo, and Venice, Italy.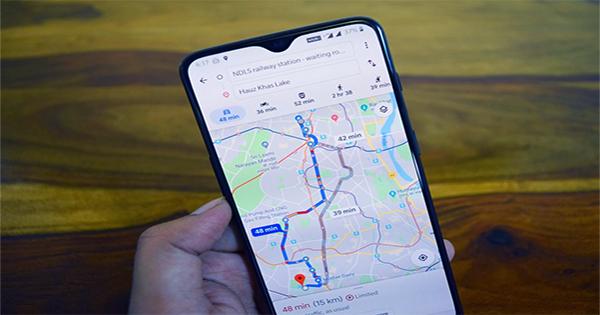 Along with Immersive View, Google introduced Lens in Maps, a tool that uses your phone's camera to assist orient Google Maps. When exiting the subway, when a GPS signal may have been lost, Google Maps can become confused about a person's orientation. Google Maps employs AI and augmented reality to help it better position itself by using your phone's camera. The lens will also display information on nearby ATMs, restaurants, cafes, and transit stops. Lens is expanding to 50 more cities, including Austin, Texas, Las Vegas, Rome, So Paulo, and Taipei, Taiwan.
Google's AI push comes at a time when Big Tech is riding an AI revolution. The unveiling of ChatGPT late last year took the tech sector off guard when a relatively new startup introduced a technology that appeared to answer any question with a fresh answer. This supposedly triggered a code red for a search company like Google. Google, which had been discreetly working on AI technology for years, began rapidly rolling out AI products throughout 2023, devoting most of its I/O developer conference to AI breakthroughs. For a business like Google, which makes the majority of its money from ads sold against search queries, the possibility of integrating adverts into AI-powered search is now being considered. Given that generative AI is expected to add $4.4 trillion to the global economy by McKinsey & Co., it seems reasonable that Google is looking for methods to monetize the technology as soon as feasible.
Google also highlighted more detailed imagery with realistic-looking buildings, better highway lane details, particularly when tricky exits are approaching, HOV lane information, and what Google calls AI-powered speed limit information, which ultimately just displays the speed limit on a given road. In the next weeks, Google Maps will utilize AI to offer thematic lists of things to do by analyzing billions of photographs. For example, when looking for things to do in Tokyo, it will be able to categorize activities such as anime and museum exhibits.
EV drivers are also included in the upgrade. Google Maps will soon provide specific charging station information, such as car compatibility and the last time the charger was used, indicating whether or not the plug works.
Other AI-powered Google Maps features include detailed imagery with realistic-looking buildings, better highway lane details, particularly near exits, and AI-powered speed limit information. EV owners can also look up information about charging stations, such as car compatibility and when the charger was last used.