SAS, a pioneer in artificial intelligence and analytics, will soon completely integrate SAS® Decision Builder, a cloud-based intelligent decisioning solution, with Microsoft Fabric, the company's end-to-end data and analytics platform. The announcement highlights a winning mix of SAS technology with Microsoft Fabric, which will provide a flexible and scalable user experience.
SAS Decision Builder makes it simple for business analysts and domain experts to merge numerous AI models, rules, and procedural logic into a single AI workflow. By integrating SAS Decision Builder into Fabric, businesses can tackle the key last mile of bringing AI into production, enabling measurable and consistent decisioning across customer interactions and the company.
SAS Decision Builder can codify several decisioning models in diverse industries to help firms make better, faster judgments. Lenders in the financial services industry, for example, can use SAS Decision Builder to calculate credit scores for loan applications, automating and streamlining the decision process to deliver results promptly. Manufacturers can use the integration to keep ahead of manufacturing faults by obtaining timely alerts and potential next steps to avoid costly errors and supply chain concerns. SAS Decision Builder can be used by marketing teams to deliver individualized consumer experiences that generate significant economic value.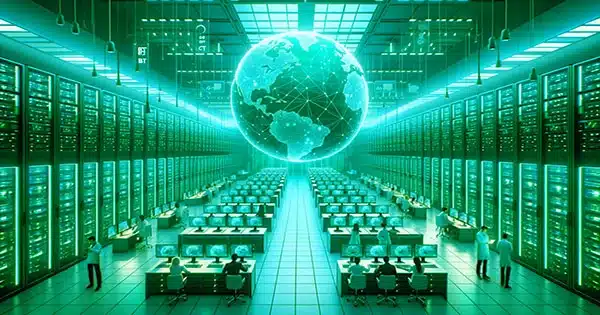 "As more businesses adopt AI, there is a growing need to connect AI models with sophisticated business decisions and measurable outcomes." SAS Decision Builder meets this requirement directly and uses AI to accelerate productivity," stated Bryan Harris, Executive Vice President and Chief Technology Officer at SAS. "We are so excited to bring this state-of-the-art capability to the Microsoft Azure community and ecosystem."
Fabric securely infuses intelligence at each step of the user process, in addition to a consistent database and pervasive governance. Customers will benefit from a streamlined experience across Microsoft data sources, as well as a uniform set of tools for AI decisioning capabilities, with the addition of SAS Decision Builder.
"Fabric harnesses the power of AI to prepare vast amounts of structured and unstructured data from disparate sources for decision making," said Arun Ulagaratchagan, Corporate Vice President of Azure Data at Microsoft. "Our strategic integration with SAS' cutting-edge decisioning capabilities further enhances our Fabric users' experience by giving them the solutions they need to complete the decisioning lifecycle and deliver insights with confidence."
Customers will soon be able to use the strengths of both partners, as they will have access to various Microsoft technologies as well as SAS' notable intelligent decisioning capabilities, from which SAS Decision Builder was born. Forrester recently recognized SAS as a Leader in AI decisioning platforms in The Forrester WaveTM: AI Decisioning Platforms.
"Any combination of analytics, machine learning, and optimization can easily be created and used by teams within SAS Intelligent Decisioning," according to the research. "SAS leverages its already formidable AI capabilities to offer enterprises sophisticated and easy-to-use AI decisioning platforms."
Investigate SAS Decision Builder on Microsoft Fabric, which will be available in a private preview soon.