Reels, Meta's short-form video feature and TikTok competitor, now accounts for more than 20% of people's Instagram time, according to the company's Q1 2022 earnings call. The business also stated that video accounts for 50% of all time spent on Facebook by consumers. Although Meta did not clarify how much of that time is accounted for by Reels, it did mention that Reels are also performing well on Facebook. During the call, Meta CEO Mark Zuckerberg stated that while its short-form video product does not presently monetize as well as Stories, the business is enthusiastic about addressing this in the future.
Zuckerberg cited the company's experience with Instagram Stories, which didn't initially monetize as well as the regular Instagram feed but has since improved. Meta anticipates a similar experience with monetizing Reels in the future but cautions that it will be a multiyear process and that the firm is currently in the early stages of ad placement in Reels. Zuckerberg explained that the firm has witnessed several transformations in the sorts of media that people consume since it's founding 18 years ago, and that short-form video is merely the most recent iteration, which is rapidly increasing.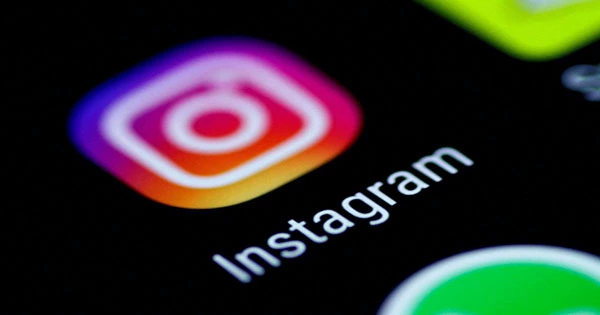 He explained that, although the short-form video is on the rise, Meta is also witnessing a huge change in the growth of AI suggestions driving more of its feeds, for both posts and Reels. He went on to say that feeds are moving away from being solely curated by users' social circles and are increasingly being recommended by AI. "Being able to reliably recommend material from the whole world that you don't directly follow opens a vast number of fascinating and valuable videos and articles that you would have missed otherwise," Zuckerberg said. "The AI we're developing isn't simply a short-form video recommendation system; it's also a discovery engine that can show you all of the most intriguing stuff that people have shared across our services."
One of the reasons for TikTok's enormous success is its powerful suggestion algorithm, therefore it makes sense for Meta to work on improving its own recommendation algorithms in order to encourage users to engage with Reels more, and so be better suited to compete with TikTok. Meta's remarks on Reels monetization came only one day after Google announced that it is trying adverts in YouTube Shorts. Sundar Pichai, Google's CEO, also revealed that YouTube Shorts, the platform's TikTok clone, is earning 30 billion views per day, up fourfold from last year.
According to recent research, Meta and YouTube's short-form video initiatives are a direct response to TikTok's popularity, which has proven to be one of the world's fastest-growing social media networks. Over the last several months, Meta has been working to improve Reels and has essentially embraced some of TikTok's features, such as a Duet-like tool called Remix, to help it compete with the platform. In terms of Meta's total quarterly earnings, Facebook has 1.96 billion DAUs, up from 1.92 billion the previous quarter. Furthermore, Meta's Reality Labs lost $2.96 billion in the first quarter alone, while Reality Labs lost more than $10 billion last year.