Elon Musk, the owner of online platform X, suggested Monday that a monthly subscription for all users be implemented, citing the need to reduce bots.
Since purchasing the site for $44 billion in October of last year, when it was known as Twitter, the tech tycoon has made numerous changes.
He has sacked thousands of staff, implemented a paid premium option, reduced content control, and reinstated previously banned users, including former US President Donald Trump.
In July, he stated that the platform had lost about half of its advertising revenue.
Bots, or accounts controlled by computer programs rather than humans, are popular on X and can be used to artificially increase political messages or ethnic hatred.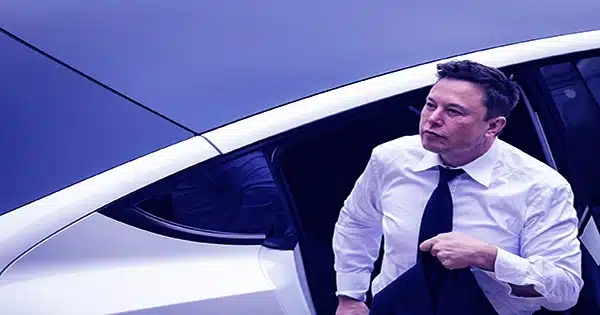 During a conversation with Musk on Monday, Israeli Prime Minister Benjamin Netanyahu brought up online anti-Semitism and how X could "prevent the use of bots — armies of bots — to replicate and amplify it."
Musk responded by saying that the company was "moving toward having a small monthly payment for use of the X system."
"It's the only way I can think of to combat vast armies of bots," he explained.
"Because a bot costs a fraction of a penny – call it a tenth of a penny – but if someone has to pay a few dollars, even if it's a small amount, the effective cost of bots is very high."
"And then, every time you get a new bot, you have to get a new payment method."
The chat, which aired on X, took place when Musk was embroiled in a dispute with the Anti-Defamation League, a Jewish organization based in the United States.
Musk has accused the ADL of creating baseless anti-Semitism claims that have scared away advertisers and affected his company's profitability, and has vowed to sue for billions of dollars.
On Thursday, Twitter began the mass removal of blue ticks, the mark traditionally used to indicate a verified account, from users like the Pope, Donald Trump, and Justin Bieber.
Elon Musk, who has watched his $44 billion investment in the site dwindle, previously committed to ending what he called a "lords & peasants system."
Instead, he offered to sell the blue badge for $8 a month, a move he said last year would "democratize journalism and empower the voice of the people."
Earlier deadlines for the removal of the ticks, which were mostly utilized by celebrities, journalists, and politicians, have passed with little notice.
However, on Thursday, high-profile accounts, as well as those of numerous AFP and other news organizations' reporters, appeared to have had the checkmarks deleted.
Politicians and official entities looked to have been touched as well, with US Senator Brian Schatz raising concerns about the potential impact on public confidence in the event of a crisis.
"There really ought to be a way for emergency managers on this website to verify that they are real, or imposters will cause suffering and death," he tweeted.
"I'm not complaining about my own check mark; I just think it's important to know that FEMA is actually FEMA during natural disasters," he said, referring to the Federal Emergency Management Agency, which steps in after hurricanes and catastrophic storms.
Despite not signing up for it, some celebrities still have the blue tick.
In reaction to a news item regarding the check marks, Musk stated that he was "paying for a few personally."
Media labels gone: In response to another tweet, he stated that it was solely for William Shatner of Star Trek, basketball phenom LeBron James, and author Stephen King.
The cancellations followed squabbles between Twitter and a number of news organizations that complained about labels applied to their accounts indicating that they were "state-affiliated" or "government-funded."
However, many high-profile media profiles have vanished, according to an AFP analysis.
They were no longer visible on the Twitter accounts of US radio station NPR, Canadian broadcaster CBC, China's official news agency Xinhua, and Russia's RT as of 0600 GMT Friday.
Twitter has long labeled accounts associated with state media or government officials, particularly in China and Russia, claiming that the policy was focused on entities that were "the official voice of the nation-state abroad."
However, the labels have recently been applied to news organizations that receive public support but are not controlled by any government.
NPR and CBC both ceased using Twitter after receiving the tag.
Radio New Zealand threatened to abandon Twitter over the "government-funded" term this week, as did Sweden's public Sveriges Radio.
The reason for the removal of the labels was not immediately evident, but the adjustment was praised in some places.
"I support Twitter's removal of all 'State-affiliated media' labels," Hu Xijin, a former editor of the Chinese official newspaper Global Times who rose to popularity on the platform as a vocal nationalist, tweeted.
His account was no longer labeled as being associated with the Chinese government.
Ad income plunges: Musk's turbulent ownership of Twitter has resulted in the layoff of thousands of employees and the exodus of advertisers.
Users have complained that hate speech and disinformation have spread, and that accounts with extreme viewpoints are gaining popularity as a result of less content control.
This month, a well-followed estimate predicted that Twitter's ad revenue would plummet by a considerable margin in 2023.
Insider Intelligence analysts reduced an earlier global revenue projection of $4.74 billion by more than a third to $2.98 billion as trust deteriorates.
According to Pathmatics, 14 of the top 30 Twitter advertisers have quit advertising on the network since Musk took over on October 27.
According to Insider Intelligence, Musk's efforts to establish a subscription service "won't make up for the lost ad revenue."