NASA will hold a media conference on Wednesday, Sept. 20, at 1 p.m. EDT to discuss the agency's first test of high-bandwidth optical communications beyond the Moon. The Deep Space Optical Communications (DSOC) technology demonstration will launch on Thursday, Oct. 5, onboard the Psyche spacecraft.
The audio of the call will be available live on NASA's website.
Participants will discuss the demonstration's goals and the benefits of high-data-rate laser communications that could be used by future NASA missions:
Jeff Volosin, NASA Headquarters' acting deputy associate administrator and program manager for Space Communications and Navigation, Space Operations Mission Directorate
Tawnya Laughinghouse, program manager for Technology Demonstration Missions in NASA's Space Technology Mission Directorate in Washington
DSOC project technologist Abi Biswas, NASA's Jet Propulsion Laboratory (JPL) in Southern California
Meera Srinivasan, DSOC ground system product delivery manager and NASA JPL operations lead
To ask questions during the teleconference, reporters must RSVP to Alise Fisher at [email protected] no later than two hours before the event. The media accreditation policy of NASA is available online.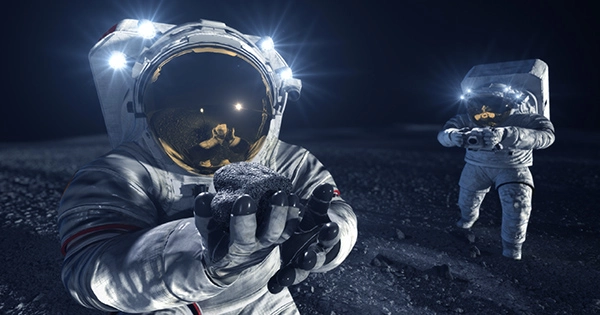 Deep Space Optical Communications is a cutting-edge technology demonstration that will take laser communications to the next level: deep space. The transceiver will be launched on NASA's Psyche spacecraft, which will be the agency's first voyage to the metal-rich asteroid Psyche. During the first two years of the spacecraft's trip to the main asteroid belt, the experiment will test high-bandwidth optical communications to Earth. Psyche hosts the transceiver, however, the tech demo does not communicate Psyche mission data.
Laser communications can provide missions with data rates that are at least 10 to 100 times faster than present radio telecommunications systems of comparable size and power, allowing higher definition photographs, larger volumes of scientific data, and potentially streaming video to be transmitted to Earth. Finally, the project could pave the path for broadband connectivity to support humanity's next major leap: transporting astronauts to Mars.
JPL, a division of Caltech in Pasadena, manages the Deep Space Optical Communications experiment for NASA's Space Technology Mission Directorate's Technology Demonstration Missions program and the Space Communications and Navigation program for the agency's Space Operations Mission Directorate.
The Psyche mission is led by Arizona State University. NASA JPL is in charge of mission management, system engineering, integration and testing, and mission operations.