Asthma is a long-term illness for many people, especially if it begins as an adult. It sometimes goes away or improves in children during their adolescence, but it can reappear later in life. Treatment is usually effective in controlling the symptoms. Most people will have normal, active lives, while some people with severe asthma may continue to have problems.
Researchers from the Department of Microbiology and Immunology at Indiana University School of Medicine are looking into new ways to treat seasonal or intermittent asthma. Their research was recently published in the journal Science Immunology.
"Asthma has no cure and current treatments primarily focus on resolving the symptoms," said Ben Ulrich, Ph.D., lead author of the study. "While spending time in the high-risk asthma clinic at Riley Hospital for Children, I observed many patients had a more intermittent disease course. We went into the lab and developed models to more accurately define allergic memory and recall response in the lung."
When immune system proteins (antibodies) incorrectly interpret an innocuous material, such as tree pollen, as an invader, an allergic reaction develops. Antibodies bind to allergens in an attempt to defend your body from the substance. Allergy symptoms and indicators include nasal congestion, runny nose, itchy eyes, and skin reactions caused by chemicals secreted by your immune system. This same reaction affects the lungs and airways in certain patients, resulting in asthma symptoms.
Asthma has no cure and current treatments primarily focus on resolving the symptoms. We went into the lab and developed models to more accurately define allergic memory and recall response in the lung.

Ben Ulrich
When a person with seasonal or intermittent asthma inhales allergens, they may experience symptoms such as wheezing, coughing, and, in severe situations, asthmatic exacerbation or hospitalization. These symptoms are caused by inflammation, restriction of the airways, and mucus production. When exposed to seasonal allergens, such as pollens, fungi, or other allergens that are only present at specific times of the year, antigen-presenting cells activate CD4 + T-cells to produce cytokines, so initiating inflammatory cascades. The researchers studied one cytokine, interleukin 9 (IL-9), to examine how it affects allergic memory responses.
They discovered a distinct population of memory CD4 T-cells that produced IL-9, as well as IL-5 and IL-13. Antigen-specific IL-9 was released by these cells. Furthermore, these cells express ST2, an IL-33 receptor, and produced more IL-9 in the presence of IL-33 in an allergen-specific manner. The inhibition of IL-9 resulted in a decrease in the expression of several genes related to mucus formation in epithelial cells. It also resulted in a decrease in CD4 T-cells and B-cells, as well as an alteration in the expression of activation markers on microphages.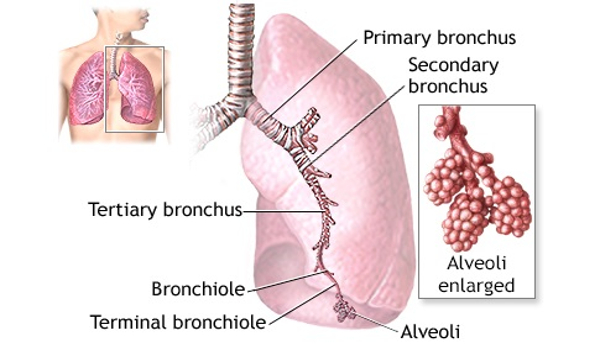 "Seasonal or intermittent asthma can be very distinct from other forms of asthma due to persistent exposure to allergens," said Mark Kaplan, Ph.D., chair of the IU School of Medicine Department of Microbiology and Immunology and senior author of the study. "Targeting IL-9 in the lungs during seasonal allergies may aid with lung inflammation, according to one study. We may be able to identify novel therapeutic targets by focusing on a population of memory cells that mediate allergic recall reactions in the lungs."
If you have asthma, it's a good idea to check out if allergens are causing you trouble. Consult your doctor, who may recommend a visit to an allergist to determine if you are allergic to anything. If you have allergies, it does not indicate that they are causing your asthma symptoms. Knowing what they are, though, allows you and your doctor to begin investigating the relationship.
Limiting your exposure to potential allergens may be beneficial in treating your asthma. If you can't entirely avoid being exposed to something you're allergic to, your doctor may advise you to take medication or get allergy shots.
Other major collaborators include Rakshin Kharwadkar, Ph.D. (now at Genentech), Michelle Chu, and Abigail Pajulas. Other faculty authors from IU School of Medicine include Amelia Linnemann, Ph.D., Matthew Turner, Ph.D., MD, and Yunlong Liu, Ph.D. Other collaborators include investigators at the University of Virginia, Yale University, Mayo Clinic, and Universidad Nacional Autónoma de México.