Another foldable phone that isn't made by Samsung or Motorola will soon be on the market.
Pre-orders for Oppo's Find N2 Flip smartphone will open at 8 a.m. on February 15 and the device will go on sale globally at 2.30 p.m. GMT.
The product will be Oppo's first foldable to be made available outside of its home country of China.
The Find N2 Flip, which features a clamshell design, appears to be a direct rival to Samsung's £999 Galaxy Z Flip 4 and the £949 Motorola Razr 2022, both of which were released last year.
As you can see, foldable is expensive, but Oppo typically charges less for its phones than its more established competitors. The flagship Find X5 Pro from a year ago cost £1,049, which is £100 less than the Galaxy S22 Ultra.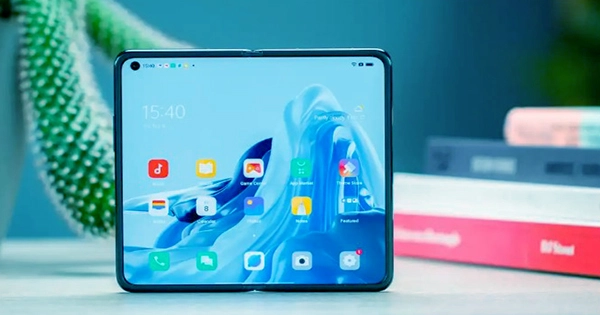 The Find N2 Flip stands out from the competitor's thanks to its sizable 3.26-inch external display, on which you can view messages, check the weather, and take pictures. According to Oppo, it has the largest cover screen of any flip phone; in contrast, the Samsung Flip 4 has an exterior display that is 1.9 inches wide.
The Find N2 Flip, according to Oppo, can be folded up to 400,000 times and, if done 100 times every day, should last for 10 years. The internal display is 6.8 inches in size, boasts a full HD resolution, and refreshes at a lightning-quick 120Hz.
A MediaTek Dimensity 9000 Plus chip, also utilized by other manufacturers including China's Xiaomi and Taiwan's Asus, is found within the phone.
A 50-megapixel primary camera and an eight-megapixel ultrawide are also part of the camera array. A 32-megapixel selfie camera is also present on the front. The 4,300mAh battery, according to Oppo, will power the phone all day.
The Find N2 Flip and Oppo's other second-generation foldable, the bigger Find N2, are already on sale in China.