Let's have a look at a thinking experiment. Imagine living in one of the world's wealthiest countries, with easy access to a free, plentiful, and highly effective vaccination against a fatal disease presently ravaging the globe. So, what exactly do you do? Despite the risk to their lives and the lives of those around them, millions of Americans still appear to believe that the answer is "don't get vaccinated." However, this may not be the case in the long run. On Thursday, President Joe Biden conveyed "mad dad vibes" as he revealed a new vaccination mandate that will affect over 100 million Americans.
The strategy is straightforward: every company with more than 100 employees must ensure that their staff are either vaccinated or tested for illness on a weekly basis. If they do not comply, they might be fined up to $14,000 per infringement. "We can and will turn the tide of COVID-19," President Trump stated in a White House televised address. "It'll require a lot of hard effort and some time," says the author. Many of us are frustrated by the approximately 80 million Americans who have yet to receive the vaccination, despite the fact that it is safe, effective, and free."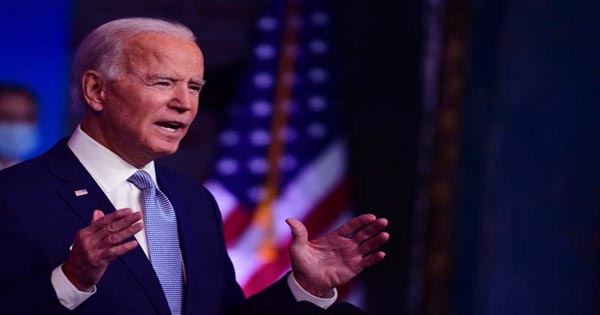 The motive for the statement, according to others, was unhappiness with decreasing immunization rates. Indeed, despite the President's goal of vaccinating at least 70% of the population by July 4, it took about a month longer than planned to meet that goal – and infection rates are once again on the rise.
"To unvaccinated Americans, my message is simple: what are you waiting for? What else do you require? "Vaccinations are now free, safe, and convenient," Biden stated.
The new vaccine mandate will touch almost two-thirds of the American workforce, including healthcare workers who receive Medicaid or Medicare reimbursement, federal employees and contractors, and teachers and school staff. This latter action emphasizes the widening divide between the federal governments and ideologically diametrically opposed state governments, several of which have enacted high-profile prohibitions on mask mandates in schools.
"The simple line is that we will safeguard vaccinated workers from unvaccinated coworkers," Biden stated. "We're going to stop COVID-19 from spreading across the country by raising the percentage of workers who are vaccinated in businesses around the country."
Republican lawmakers were outraged when the announcement was made. Florida Governor Ron DeSantis, who previously attempted to impose limitations on private firms needing proof of COVID immunization, slammed the current measure, stating he "doesn't favor mandates of any form… One thing that worries me is their attempt to impose requirements on individuals and businesses."