You can now get yours for £67.99, saving you a whopping 27% off the original price and securing one of our most highly-rated console headsets to date.
The key highlight of this headset is that we believe it is the ideal companion for the PlayStation 5. From the appearance to the in-game audio performance, our reviewer was thrilled by everything Sony had designed to accompany their newest system, awarding it a 4.5-star rating.
The Pulse 3D sits extremely securely over the ears, is lightweight, and feels solid, which are the most crucial considerations when assessing the build of a headset. However, the plastic body isn't as quality as, say, Bang & Olufsen's more expensive Beoplay headset. With a consistent design that's difficult to miss, it also complements the controller and the console itself perfectly.
The true value is in the audio quality, both input and output. The spatial 3D audio in compatible PS5 games creates an incredible gaming experience, which is enhanced by the punchy sound profile that covers the whole audible range. While third-party headphones can likely deliver a comparable spatial 3D experience, Sony has really outdone itself here, and at a considerably lower cost than most others.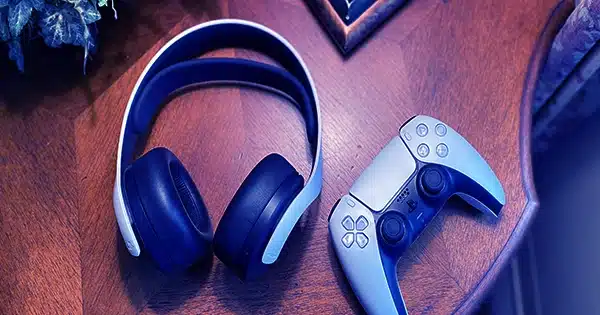 The microphone is particularly amazing, producing clear vocals on recordings, and the fact that it is incorporated into the ear cups helps the headset look more elegant, as it eliminates all of the problems associated with having a large microphone hovering in front of your face.
Overall, you will struggle to find a better value-for-money headset out there for the PS5, especially if you want to get the most out of the spatial 3D audio technology that's featured in many outstanding PS5 titles.