Waste materials from the pulp and paper industry have long been regarded as potential fillers for building products such as cement, but for many years these materials have been discarded. Researchers at UBC Okanagan are now developing guidelines for using this waste for road construction in an environmentally responsible manner.
The researchers were especially intrigued by wood-based pulp mill fly ash (PFA), a non-hazardous commercial waste product. The North American pulp and paper industry produce over one million tons of ash per year by burning wood in power boiler units to generate energy. When these by-products are sent to a landfill, the producer bears the cost of approximately $25 to $50 per ton, so mills are looking for alternative uses for these by-products.
Landfills are commonly used to dispose of pulp and paper mill waste, such as biomass fly ash and sewage sludge. This waste has the potential to be valuable as a source of nutrients and C for degraded soils. Before producing ash/sludge pellets for use as a soil amendment, ash and sludge samples were chemically characterized.
Waste materials from the pulp and paper industry have long been seen as possible fillers for building products like cement, but for years these materials have ended up in the landfill. Now, researchers are developing guidelines to use this waste for road construction in an environmentally friendly manner.
"Anytime we can redirect waste to a sustainable alternative, we are on the right track," says Dr. Sumi Siddiqua, associate professor in the School of Engineering at UBC Okanagan. Dr. Siddiqua is the director of the Advanced Geomaterials Testing Lab, where researchers investigate various reuse options for industrial byproducts.
This new study, co-authored by Postdoctoral Research Fellow Dr. Chinchu Cherian, looked into the use of untreated PFA as an economically sustainable low-carbon binder for road construction.
In 2013, global pulp production reached 179 million Mg, with the United States leading the way with 30%, followed by China, Canada, Brazil, and Sweden, and Chile ranking tenth with 3.1 percent. The top ten global cellulose producers account for 90% of total production. In 2009, pulp and paper mills in Chile generated 10.4 million Mg of waste. The use of waste from paper mills to amend or improve degraded soils, a problem that affects a large portion of agricultural and forestry soils in pulp and paper producing countries, is an alternative valuation of waste from paper mills. The option of using these residues in agricultural soils has been impeded by social factors, such as concerns about environmental pollution.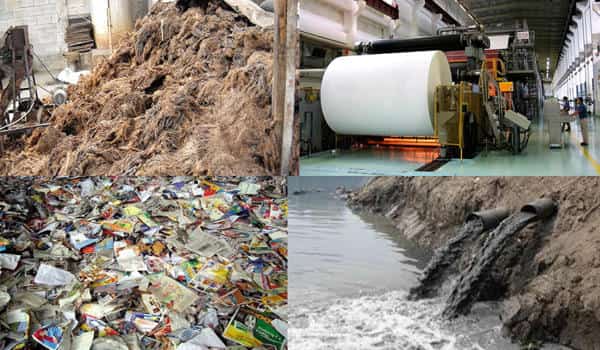 "The porous nature of PFA acts as a gateway for the adhesiveness of the other materials in the cement, allowing the overall structure to be stronger and more resilient than materials that are not made with PFA," Dr. Cherian explains. "Through our material characterization and toxicology analysis, we discovered additional environmental and societal benefits, such as the fact that the production of this new material was more energy efficient and produced low-carbon emissions."
However, according to Dr. Siddiqua, the construction industry is concerned that toxins used in pulp and paper mills may leach out of reused material. "Our findings show that because the cementation bonds formed by using untreated PFA are so strong, there is little to no chemical release. As a result, it can be regarded as a risk-free raw material for environmental applications."
While Dr. Cherian admits that more research is needed to develop guidelines for PFA modifications in order to ensure consistency, she is confident that their research is on the right track. "Overall, our research confirms that using recycled wood ash from pulp mills for construction activities like making sustainable roads and cost-neutral buildings can have enormous environmental and economic benefits," she says. "And not just for the industry, but for society as a whole, by reducing waste to landfills and lowering our ecological footprints."
Meanwhile, while cement manufacturers can begin incorporating PFA into their products, Dr. Cherian advises that they should constantly test and evaluate the PFA properties to ensure overall quality.
Paper mills generate two types of waste: biomass combustion ash and effluent treatment sludge. For each megagram (Mg) of bark burned, they produce between 2% and 6% ash; one-third is bottom ash and the rest is fly ash. Sludge from effluent treatment amounts to 240 Mg per 10,000 Mg of paper produced. Although some of it is reused as boiler fuel, the majority of it is disposed of in landfills.