Instagram from YouTube, Snapchat, Twitter, TikTok and Facebook's have uploaded to the film and TV industries, creating a new wave of innovation in technology to create new work and connect billions of subscribers directly to watch it.
A startup today seems to be announcing some funding to have a similar impact on the music world. Rapchat, an app that lets people create music tracks – raps, as the name implies or something else – uses platforms that provide crowds and let people have a voice, raising $2.3 million.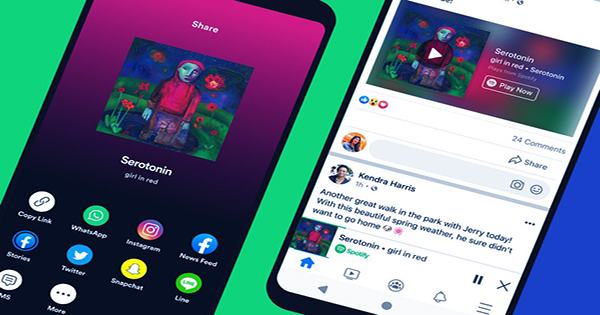 Co-led by Sony Music Entertainment and NYC VC Firm Adjacent, it spent $1.7 million in the 2018 seed round of Rapchat, and CEO and co-founder Seth Miller told me it was starting to come out for the big series coming A. No connection to Snapchat – at least for now, founders Seth Miller and Pat Gibson think they first had an artificial idea from the company when they were in university in 2015 – at the time it seemed like a fun pang – Rapchat already has some scaling The path is gone.
The company has about 7 million registered users today and at the moment 500,000 active users per month on the platform are creating around 250,000 songs around a catalog of about 100,000 bets. With an average of 35 minutes of activity going around right now, the mix is ​​not just people creating tunes, with the introduction of a social graph: people come to the app to discover and share these tracks.
Using RAPChat's funds, RAPChat plans to use the funds to expand the scope of what you can create on its platform, including increasing the prize pool of the 'Challenges' competition series; Extend more artists, producers, and industry executives to the platform for consulting; and TikTok, Snapchat, Spotify and Apple Music – platforms where more creators are already creating a lot of content and where music is being strongly portrayed in that effort need to expand the platform to integrate more deeply. The development of RAPChat is not just about how the startup has shifted its ambitions to make music easier, it speaks to an appetite, an itch in the creator's economy: there's a wider world of music-making, and more to see if they can hit the right note.