According to a survey shared with TechCrunch, nearly half of Uber and Lyft drivers in the United States have departed or are driving less as a result of rising gas costs caused by Russia's war in Ukraine, despite temporary fuel surcharges introduced to rates by both ride-hailing businesses. Despite the new fuel surcharges, Harry Campbell, founder and CEO of The Rideshare Guy (RSG), a blog and podcast dedicated to helping rideshare drivers earn more money and stay on top of industry news, told TechCrunch, "43% of Uber and Lyft drivers still say they're driving less or have quit completely." "In comparison, before the gasoline fees were revealed, 53% of drivers felt the same."
The Rideshare Guy first questioned Uber and Lyft drivers on how they felt about rising gas prices, obtaining 325 replies via email and social media between March 7 and March 11. When the surcharges were announced in mid-March — a price of $0.45 to $0.55 per ride for Uber passengers and $0.55 for Lyft customers that would go straight to the drivers — RSG sent out another poll, this time garnering 252 responses between March 22 and March 24. "Many drivers think the gasoline surcharges are insufficient, and they would prefer to see a per-mile surcharge instead of a flat rate to account for the higher fuel expenditure on long trips," Campbell added.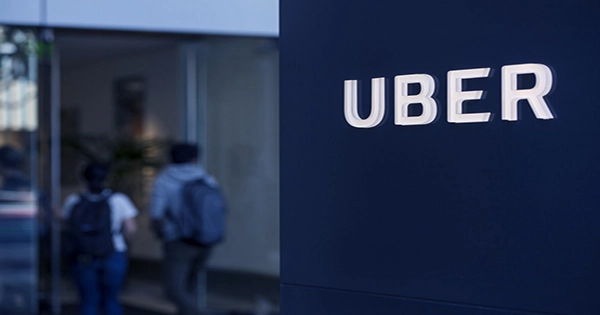 The $0.55 per trip surcharge, according to a Lyft driver in Orlando, Florida, is "an insult to the drivers." It's difficult to establish the average number of trips per driver per day, but to put the fuel surcharges into perspective, if a driver averages 15 fares per day, the $0.55 surcharge rate will net them an extra $8.25 per day. According to data from the American Automobile Association, the average price of gas in the United States is $4.246 as of Monday. The average was $2.859 a year ago.
From 2020 to 2021, both Uber and Lyft saw a rise in revenue year over year, owing in part to increasing journeys to airports as post-pandemic travel increases, according to both companies. Because airport journeys are often longer and consequently cost more, they're a solid driver of revenue growth; yet, it's excursions like these that drivers feel require more than a regular $0.55 extra. Driver Angela Ryan, who told RSG that she quit driving totally owing to high gas prices, advises that Uber and Lyft incorporate a variable surcharge, with a smaller surcharge for shorter journeys and a bigger surcharge for longer or more labor- and gas-intensive rides.
For example, a cost for journeys that require drivers to carry bags, food, or anything else that adds weight to a car, or rides that require going up hills or mountainous neighborhoods, which consumes more petrol. "With increased gas expenses and a lack of tips, we really should be compensated more because the riders have no knowledge of all the extra fees that come out of our bottom line," Ryan added. "I won't be driving until better assistance or lower charges are available." It's not even an income; it's a loss right now."
While both Uber and Lyft have expanded their revenue streams, with Uber focusing more on freight and delivery and Lyft successfully implementing bikeshare programs across the country, both companies still owe their year-over-year revenue growth to ride-hailing, which means retaining drivers must be a top priority. Uber recognizes this, despite the fact that it has cost the company in the past.
After the pandemic drove drivers away in droves, Uber unveiled a $250 million stimulus package in April to entice them back onto the app. Lyft CEO Logan Green said in early February that the firm has sustained driver recovery in the fourth quarter, with active drivers reaching a new record high that the company intended to maintain despite the Omicron variant. Although Lyft told TechCrunch it hasn't witnessed a drop in the number of drivers on the platform or the hours they drive in March compared to January, that was obviously before gas prices blew up.