Boeing has published a new video showing their unmanned MQ-25 T1 drone refueling an F-35C fighter jet in mid-flight. This is the third time the refueling drone, which is based on aircraft carriers, has been tested before being sent to assist patrolling or on-mission aircraft.
Fighter planes are quick and deadly in combat, but their range is limited when traveling at supersonic speeds and delivering large payloads. Despite being one of the most modern jets to date, the F-35C can only fly 1,200 nautical miles (1,380 miles/2,220 kilometers) before running out of fuel.
Given that it can achieve Mach 1.6 – or 1,930 kilometers per hour (1,200 miles per hour) – and often exceeds the speed of sound in combat circumstances, it only has a few hours of flight time before refueling. The Navy expects that by using drones for the operation, it will be able to provide constant and stable refueling without putting the tanker at risk, while also boosting range and reducing tanker weight.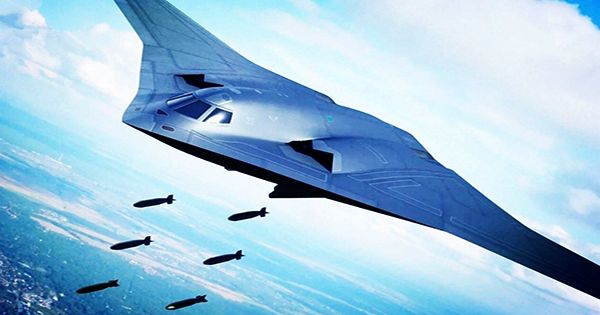 In a statement, Dave Bujold, Boeing's MQ-25 program director, said, "This flight was yet another physical indication of the maturity and stability of the MQ-25 aircraft design."
"We are optimistic that the MQ-25 aircraft we are now producing will meet the Navy's key requirement – delivering fuel safely to the ship air wing – thanks to this latest mission in our accelerated test program." Officials claimed Monday that an unmanned aircraft successfully refueled a US fighter jet in mid-flight for the first time. During a test flight over the Midwest on Friday, a Navy F/A-18 Super Hornet and a Boeing-made drone were momentarily connected via a pipe while the drone transported jet fuel to the aircraft.
During the flight, the Super Hornet approached the MQ-25 Stingray drone from behind, getting as close as 20 feet apart, according to Boeing. The Super Hornet connected with the drogue at the end of the hose to accept the fuel, which was extended from the drone. On Twitter, the Navy shared video of the test flight.
The test was done from Mascoutah, Illinois' MidAmerica St. Louis Airport, and the Navy and Boeing have stated that tests on an aircraft carrier will be conducted later this year. During the nearly 4.5-hour test flight, the drone transported 325 of the 500 pounds of fuel available, according to Dave Bujold, Boeing's MQ-25 program director.