Milltown Mel, New Jersey's weather-predicting groundhog, died just before Groundhog Day, which is definitely not a good omen for whatever the environment has in store for us this year. Because Groundhog Day — the yearly event in which a rodent, to quote Bill Murray's Phil Connors, predicts the weather — was only a few days later, local officials were unable to find a replacement in time, which means that all weather would be predicted by humans this year.
Milltown Mel's wranglers reported on Mel's Facebook page on January 31: "We Wranglers are sad to report that Milltown Mel recently gone over the rainbow bridge." "Considering a Groundhog's normal lifespan is roughly 3 years, this isn't such a surprise," the post stated. "However, Mel departed us during a difficult time of year, when most of his fellow groundhogs are hibernating…so there will be no kids available to replace him until next spring."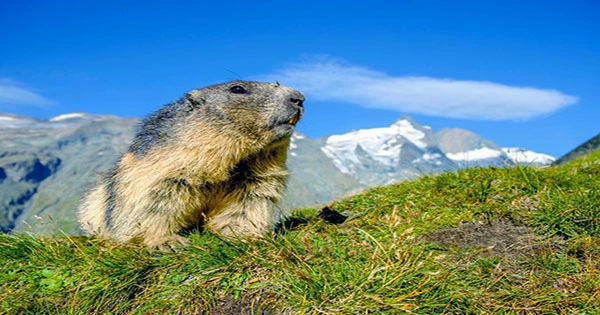 Groundhog Day was created by Pennsylvania Germans who immigrated to America in the 18th and 19th centuries. If a groundhog emerges from its burrow and sees its shadow in clear weather, legend has it that it will retreat to its den for the following six weeks of winter. It will emerge if it does not see its shadow due to cloud cover, and spring will arrive early.
The Washington Post delved into the numbers, comparing average daily temperatures in the six weeks after a Groundhog Day prediction to the prediction itself. With a few significant exceptions, the rodents' estimates were about the same as random chance. The years that the groundhog saw his shadow in Oklahoma City were 4.7°C (8.5°F) cooler than the years when it did not.
Meanwhile, in Florida, days were on average 7.7°C (13.9°F) warmer when the groundhog saw his shadow, as predicted. The Post, on the other hand, did not rate Milltown Mel's abilities. By Groundhog Day 2023, the wranglers have stated that they are seeking for a new meteorologist groundhog.
We all knew it, but it bears repeating: a groundhog is simply a groundhog. With that in mind, we sought to see if there was a link between Punxsutawney Phil's predictions and temperature swings in a location during the six weeks after Groundhog Day (February 2) each year. We thought that shadow years would be colder than non-shadow years because Phil predicted six extra weeks of winter rather than an early spring in shadow years.