Did you know that over 113 percent of puppies are excellent puppers who are deserving of all the goodies and walks? Any dog owner will tell you that this is true. Our four-legged pals are so adored that we sympathize with them more than we do with other people, including our own partners in certain cases. Despite this, according to recent study published in the journal PLOS ONE, few of us know how to properly feed our dogs.
"The great majority of study dog owners were unaware of FDA pet food handling and storage rules and did not follow them," the research authors wrote. "Canine and human health can be harmed by exposure to tainted dog food. … These hazards may be magnified in families with children and/or immunocompromised adults, which accounted for more than a third of all households surveyed."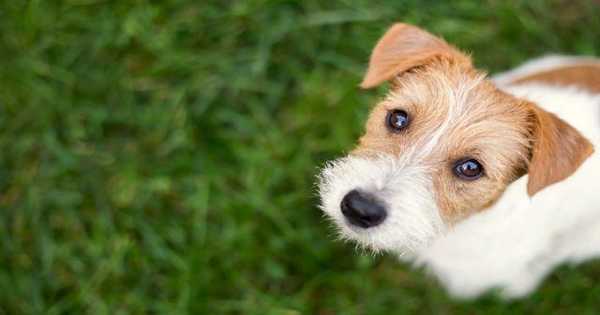 If you're wondering to yourself, "Wait, there are FDA standards on how to feed your dog?" you're not alone. When the researchers asked who may give the information, less than 5% of the 417 survey respondents knew about the suggestions, and even less thought of the FDA, which makes you question what people think the "F" in "FDA" truly stands for. Unsurprisingly, most individuals were unaware of the existence of FDA recommendations, and as a result, they did not follow them. Only around one-fifth of survey respondents said they washed their hands with hot water and soap before feeding their dog, and less than two-fifths said they washed their hands afterward.
However, both of these percentages are astonishingly high when contrasted to the amount of persons who knew to wash their dog's bowls and feeding scoop every day: just around one out of every ten participants reported doing so. That might be an issue, because the other half of the study, which involved a swab test of 68 dog bowls before and after study participants were informed of the FDA standards, revealed that proper bowl cleaning can make a major impact.
The research authors indicate that "the danger of home contamination can be reduced." "We came to the conclusion that dishwashing techniques had an influence on bacterial contamination… However, because only 20% of [research] Group A and B respondents said they were likely to follow their hygiene instructions long-term, and only 8% said they were likely to follow all offered instructions, the need for realistic and effective suggestions should be highlighted."
It's not all bad news: almost all responders said they followed some of the instructions, such as avoiding raw meat, inspecting food packaging for damage before serving, and not scooping with the pet bowl. However, there is a lot of opportunity for development in general. "The majority of respondents reported keeping their pet food in contravention of FDA and most manufacturer recommendations," the authors write, "which may have ramifications in terms of increased risk of microbial contamination, nutritional deterioration, and palatability."
"In addition, some respondents were participating in behaviors that may enhance the risk of bacterial contamination, such as the location of food preparation and storage, which were not addressed in FDA guidelines," they write. The researchers suggest that because the study revealed how few of us know how to properly feed our canine companions – and in most cases, don't even know where to go for the information – future research should focus on how to communicate most effectively with pet owners.
"Because the FDA is a source of such dog feeding hygiene recommendations," they advise, "the expected sources of this information, such as the pet food label, veterinarians, and pet food retailers, should consider prominently featuring these public health recommendations for their clients and/or customers." "Finally, more research on appropriate cleaning and storage guidelines, as well as best practices for communicating these advice to customers, will help reduce the danger of microbial contamination in pet food… and the health consequences for both dogs and their human homes."