While 2021 was a difficult year for cybersecurity, it was a banner year for security companies. Cybersecurity companies raised a "record-breaking" $29.5 billion in venture financing last year, according to new statistics from Momentum Cyber, a financial consultancy business for the security industry, more than twice the $12 billion raised in 2020 and exceeding the two prior years combined.
More than 1,000 deals received this record level of funding, with 84 of them worth more than $100 million. This includes a $200 million Series D investment in industrial cybersecurity startup Dragos, a $140 million pre-IPO financing by Claroty, and a $543 million Series an investment in passwordless authentication startup Transmit Security. According to Momentum's data, total financing value increased by 138 percent year over year. A record number of security firms were minted as unicorns in 2021 as a result of this historic investment volume, which Momentum attributes to a push of innovation in the industry and the pandemic-fueled growth in cyber dangers.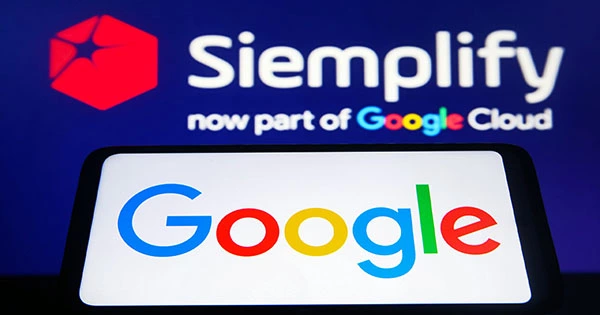 More than 30 firms, including Wiz, Noname Security, and LaceWork, were valued at $1 billion or more this year, compared to only six the year before. Similarly, total M&A volume increased by more than thrice from 2020 to 2021, with $77.5 billion in agreements spanning 286 transactions. This is an increase from $19.7 billion in 2020, when 178 transactions were completed.
Over a dozen of these mergers were valued at more than $1 billion, according to Momentum's statistics, including Advent's $14.1 billion acquisition of McAfee, Thoma Bravo's $12.3 billion acquisition of Proofpoint, Avast and NortonLifelock's $8 billion merger, and Okta's $6.4 billion acquisition of Author.
Such rise indicates a "golden age of cyber," according to Dave DeWalt, founder and managing director of Momentum Cyber and NightDragon Security, and it's unlikely to slow down anytime soon. As a result of the evolving threat scenario, the sector is preparing for an "even greater" 2022, according to Momentum.
The acquisition of Auth0 by Okta for $6.5 billion raised some eyebrows when it was revealed yesterday. After all, it's a significant sum of money for one identity and access management (IAM) firm to spend for the acquisition of another, similar firm. But, in the end, the deal brings together two organizations that approach identification from opposite sides of the market, and it may be the start of a lovely identity friendship.
The deal brings together two companies that approach identification from opposite sides of the market, and it could be the start of a lovely identity friendship. On a basic level, Okta provides identity and access management (IAM) to businesses that use it to give employees single-sign-on access to a range of cloud services, such as Gmail, Salesforce, Slack, and Workday.