The year 2021 was a watershed moment for cryptocurrency and blockchain. Look at the figures: There are now 80 million unique crypto wallets; Bitcoin and Ether have grown by 60% and 407%, respectively; El Salvador has adopted bitcoin as its official currency, and the NFT market has generated $2.5 billion in deals. When Burger King got in on the NFT action, they unveiled a whopper as well. 
Have we hit a tipping point for crypto and blockchain adoption? That is not entirely true. Despite the fact that DeFi, cryptocurrencies, blockchains, NFTs, and a plethora of other technologies went live in 2021, just approximately 1% of the global population has their own crypto wallet.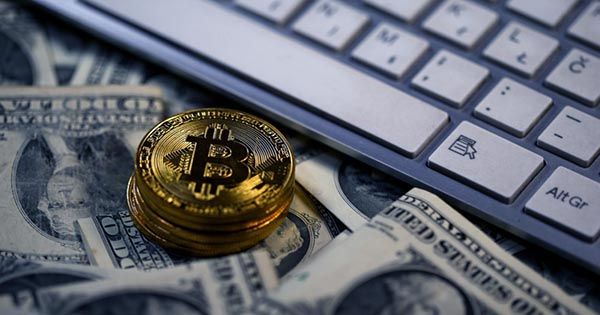 The media, financial institutions, and firms with large marketing budgets all jumped in to make it appear as if broad adoption had already occurred. However, in truth, we have not arrived yet. However, we expect this to change in 2022. Here are five themes we foresee in 2022, ranging from more inventive crypto entrants to the influence of inflation and new technology, as well as what you do can do to prepare for the challenges ahead.
Consumers are generally aware that cryptocurrency exists, but they are unaware of its practical applications. For many, it regarded as a novelty, an investing instrument for institutional or retail investors, or something that caters primarily to the hippest members of Generation Z. Expect this to change in 2022, with blockchain games like GameFi on the horizon, as well as reward redemption systems that trade airline miles for cryptocurrency. We have already seen some of this in 2021, with NFTs catering to art collectors and sports fans. It will expand into new areas, such as wine, sneakers, and other collectibles, attracting more users.
Understanding these technologies can be difficult for the average consumer, but when NFTs linked to something they are familiar with and excited about, they will begin to increase in popularity. In 2022, keep a lookout for creative organizations pushing into these areas, particularly collectibles, as a way to expand the reach of crypto and blockchain. Cryptocurrency is regarded as technically difficult to carry, and even the language is tough to grasp for the public. 
Before crypto and blockchain can get widespread adoption, they must be simple to use and understand which is exactly what we will see in 2022. DApps, which are decentralized applications that run on a P2P or blockchain network, are becoming more accessible to new users as blockchains become more affordable. Users are not required to input any personal information. It will begin with worldwide digital asset payments, recurring purchases, and tipping, but will expand to encompass a variety of transactions, increasing user adoption.