By foregoing third-party data, Apple not only lessens its dependency on other organizations but also gains greater control over the maps provided to users, focusing precisely on the areas that it considers are most relevant now.
The new Apple Maps provides fantastic maps that include elements such as sidewalks, crosswalks, buildings, 3D models, trees, and a full perspective of roadways. Users get improved navigation with traffic lights and stop signs, as well as a more detailed look at the roads featured in the suggested routes.
Apple is gradually introducing a new experience to consumers globally, and the company revealed this week that the new Apple Maps is now available in Hong Kong.
With this update, the firm gives more consumers an incentive to quit Google Maps, which is frequently seen as the go-to option for Apple Maps.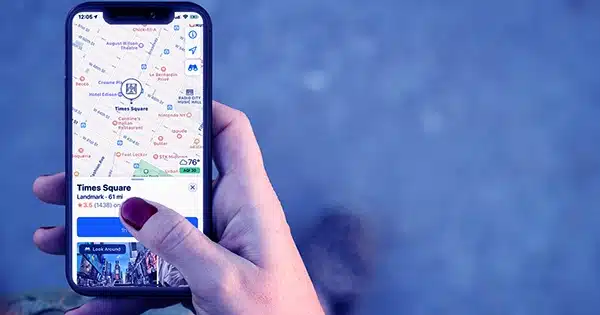 The iPhone maker explains that as part of this new edition, the navigating experience in Hong Kong receives a significant upgrade since Apple Maps now includes Natural Language Guidance. When navigation is enabled, the feature includes more natural directions, so instead of hearing something like "In 200 meters, turn left," Apple Maps will now utilize more natural-sounding directions like "At the next traffic light, turn left."
Apple claims that the experience will make following a suggested route more convenient, adding that the feature lineup will also include multistep routing and lane guiding.
In Hong Kong, Apple Maps also receives incident reporting. The feature transforms Apple Maps into a Waze competitor, albeit support for reporting traffic events is still in its early stages, with only three categories available, including speed traps, accidents, and other hazards. Apple intends to enhance this capability in the hopes that incident reporting will gain traction globally.
Apple assures consumers that Apple Maps is also improving in other areas. The application now supports offline navigation capabilities, allowing users to navigate to a specified destination without requiring an Internet connection. The capability is included in iOS 17, the most recent operating system upgrade for iPhone XS and newer.
In Hong Kong, the new Apple Maps update features improved transit guidance. Users may identify local stations more quickly and even save their preferred lines so that when it's time to travel, they can access important information like arrival times much faster. Apple Maps also sends notifications when it's time to stop.
The new Apple Maps experience should be available to all Hong Kong users, with no need for an update because the new maps are enabled automatically in the region.