Why civilization? What is the reason for creating human society? Could it have been different? According to a new study published in the journal Earth-Science Reviews, the philosophical answers to this question may be beyond our reach, but scientifically speaking, the answer may be "ginormous Comet".
About 14,500 years ago, the earth began to heat up. The sheets of ice that had represented the most populous areas of the Northern Hemisphere for millennia began to retreat, and people began migrating across Eurasia and into the Americas. Then, about 13,000 years ago, it stopped. Temperatures across the northern hemisphere dropped to near-glacier conditions, and this happened at a faster rate than today's man-made climate change. "Younger Dries" – This is the beginning of a period known as flowering during the winter months and it will be a full millennium before the climate returns to normal.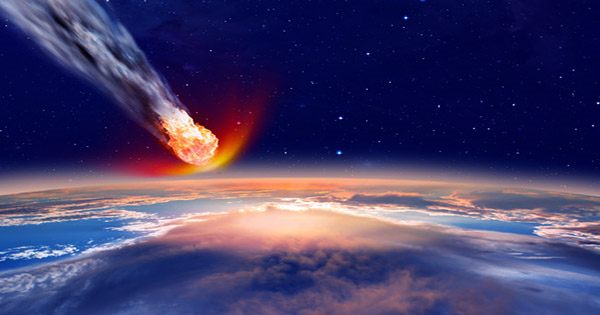 But the climate around this time was not the only thing to feel the big change. Human populations began to settle for the first time in the "fertile crescent" regions of southwest Asia, including modern-day Egypt, Iraq, and Lebanon, and began to move away from hunter-gatherer lifestyles to agrarian societies. Meanwhile, the Clovis people of North America seem to have completely disappeared. And across the planet, plants and animals became extinct on a massive scale. However, science has not yet discovered the exact cause of this global change. But one of the most controversial suggestions states that it was only when the Earth was struck by a massive comet that sank North and South America, Europe and Asia. First seriously proposed in 2007, the theory was hotly debated by both sides as new evidence emerged over the years to support (or oppose) it.
A university team in Edinburgh was prepared to review this evidence and accurately assess the possibility of a Younger Dries Impact hypothesis, as it turns out to be correct, their conclusion: it is probably very beautiful, perhaps. "[A] body of evidence supports the theory that a large body of comets struck about 13,000 years ago," the researchers confirmed in a statement, inside the form."