Crypto is ubiquitous, from boardroom balance sheets to auctions of digital art pieces. While blockchain information has almost reached the public — a bitcoin ATM can easily be found in a bar — what remains on the scene is how much the blockchain will transform and challenge the world we live in. Cryptocurrency has already been approved as legal cash in El Salvador, raising concerns about what a global economy may look like if it transitions to decentralized banking.
So, how can you keep up with how crypto is influencing global culture? Taking a step back is the best way to comprehend the A (Xie Infinity), B (itcoin), and C (ryptopunks) of this new universe. While it's easy to get lost in the difficulties of the turbulent crypto market and the hundreds of cryptocurrencies available for purchase on the exchange, one constant is that new digital assets based on blockchain technology are causing substantial macro-level change throughout the world.
To that aim, "Down the Rabbit Hole," a new series from Ledger, a digital asset management business, delves into the vast world of cryptocurrency. The longform series will examine the crypto industries in multiple aspects in each episode, examining how crypto is transforming society, as we know it and what to expect when the world gets crypto-fied.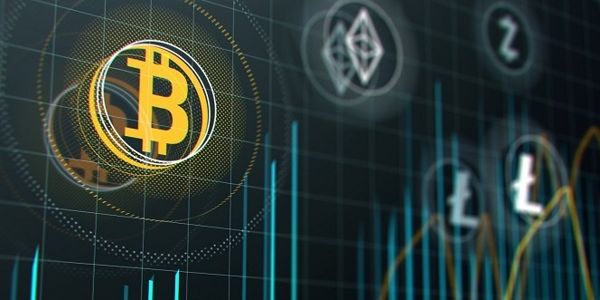 "Down the Rabbit Hole" airs a section called "7 Days in Crypto" every week. You'll get a compilation of global crypto news in less than the time it takes to brew your coffee — that's three minutes if you're keeping track — before it hits mainstream headlines. "7 Days in Crypto" provides viewers an around-the-world overview of what is going on in the world of crypto and blockchain, from crypto-related corporations becoming important marketers for sports teams in the United States to Facebook unveiling its new digital wallet for crypto.
Cryptocurrency may be reliant on technology, but it is causing societal change. What does it imply for the public now that crypto is not just in the hands (or, rather, digital wallets) of investors?
Depending on whomever you ask. "The Story" employs a global perspective and on-the-ground reporting to interact with decision-makers and regular people to explore how cryptocurrency is affecting their lives. For example, the premiere of "The Story" focuses on what happened in September 2021 when El Salvador made bitcoin official money. 
For several residents, the change was life-altering. Some Salvadorans discovered that with a crypto wallet, a smartphone, and a Wi-Fi connection, they could extend their client base or assist their far-flung family in a way that was more difficult when they relied on a brick-and-mortar bank. Others are concerned about supervision and transparency, and ask why the government was so ready to embrace Bitcoin.
The documentary also takes viewers to Lagos, Nigeria, which has become a worldwide epicenter of a new crypto-meets-culture world in which Nigerian artists have emerged as emerging visionaries in the NFT sphere. Another segment delves into the growing love affair between football and cryptocurrency, with an increasing number of crypto companies advertising on jerseys, collaborating with football clubs, and becoming part of contract payments for star athletes like Lionel Messi of the Paris Saint-Germain Football Club. As a result, the curriculum has a unique perspective on the global economy.