A flower is a modified shoot wherein the shoot apical meristem changes to floral meristem. Internodes do not elongate and the axis gets condensed. The apex produces different kinds of floral appendages laterally at successive nodes instead of leaves. When a shoot tip transforms into a flower, it is always solitary. The arrangement of flowers on the floral axis is termed as inflorescence.
Depending on whether the apex gets converted into a flower or continues to grow, two major types of inflorescences are defined – racemose and cymose. In racemose type of inflorescences the main axis continues to grow, the flowers are borne laterally in an acropetal succession (Figure).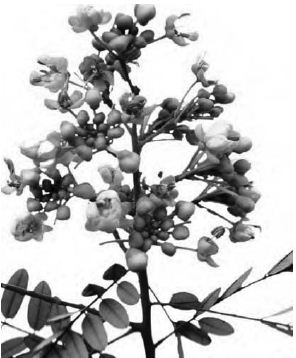 Fig: racemose inflorescence
In cymose type of inflorescence the main axis terminates in a flower, hence is limited in growth.The flowers are borne in a basipetal order.