Esix Gaming, San Antonio's newest esports competitive gaming campus, will launch at Six Flags Fiesta Texas on Saturday.
Why it matters: Esix broadens the city's egaming environment and gives citizens additional access to a thriving billion-dollar sector.
In June, the LAN Gaming Center at Tech Port opened.
Current situation: According to Fiesta Texas President Jeffrey Siebert, Esix is a pioneer among the 27 Six Flags parks in the United States, Mexico, and Canada.
"This is the first of its kind that we're aware of at any theme park on planet Earth, and it's the first prototype for Six Flags as a company," he says.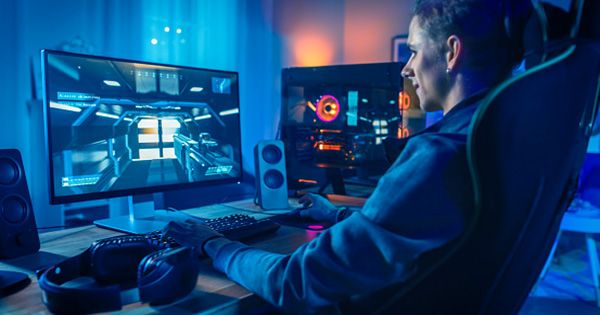 How it works: Esix gamers must have park entrance to use the facility, but hanging out in the center is free. Park admission starts at $69.99.
Playing costs $8 for the first hour and then drops.
The gaming center has 50 PCs, a competition stage with 10 more PCs, a broadcast booth with streaming capability, and 10 game consoles.
Games on PCs include Fortnite, Valorant, Apex Legends, and Call of Duty. Take a look around.
What we're keeping an eye on: Fiesta Texas collaborated with IGN Entertainment, a massive gaming media outlet, to organize and webcast tournaments at Esix.
What they have to say: Karl Stewart, senior vice president of IGN Strategic Partnerships and Innovation, said the San Francisco-based business is "honored" to help promote the local gaming community through Esix.
"With the development of this new state-of-the-art Esix Gaming arena, Six Flags not only raises the bar for the amusement industry, but also shows the world its commitment to the gaming category," Stewart said in a statement.