The Xiaomi Buds 4 Pro earbuds, along with the Xiaomi 13 series devices and Watch S1 Pro, were unveiled by Xiaomi at MWC 2023. These earbuds have Sony's LDAC technology, which allows bit depths of up to 32 bits and high-quality audio transfer rates of up to 990kbps. They are ideal for music lovers because they also enable Hi-Res Audio Wireless.
The active noise reduction (ANC) technology in the Xiaomi Buds 4 Pro earbuds can lower noise levels by up to 48dB. The earbuds have a built-in dimensional audio feature that tracks users' head movements and places each audio detail exactly for a realistic sound by adjusting the sound to the user's spatial positioning.
When not in use, the earbuds are contained in a "space capsule"-style case that is intended to keep them safe and private. The earbuds stay in position thanks to the soft LSR ear tips, which are available in three sizes for a comfortable fit. Users can find the ideal fit with maximum comfort for hours of listening enjoyment thanks to the new "Intelligent Fit Monitoring" feature.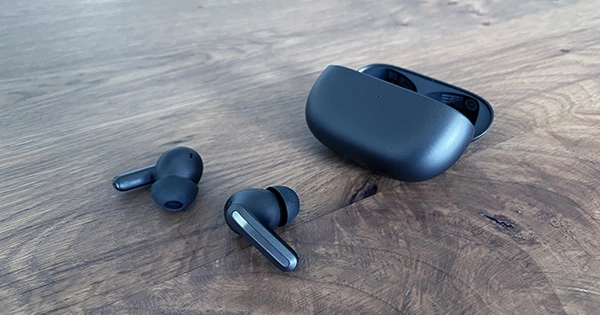 The earbuds' integrated dual-device connectivity function also allows users to easily switch between connected devices. The earphones' battery life claims are up to 9 hours for stand-alone use and up to 38 hours for charging cases. Additionally, the case allows wireless charging, which makes it simple to charge the earbuds while on the go.
Additionally, the Xiaomi Buds 4 Pro earbuds feature Bluetooth 5.3 communication, allowing for reliable and effective connectivity. These speakers have 11mm dual-magnetic dynamic drivers for hi-fi audio and handle SBC/AAC/LHDC 4.0 codecs. The earbuds are ideal for outdoor pursuits because they are dust- and water-resistant (IP54).
Voice conversations are crystal clear thanks to the 3Mic+ bone voiceprint sensor in these earbuds. Users can listen to background noises like traffic while still savoring their music using three transparency modes. The ear handle can switch between audio and incoming call control, noise reduction modes, and pressure-sensitive operation. The Xiaomi Buds 4 Pro costs £249 and is available in Star Gold and Space Black.