All players of the Blizzard and Netease crossover RPG game will have their Hero's Journey chapter progress reset by a Diablo Immortal update scheduled for release in mid-December. The patch, which follows the release of Diablo Immortal season seven, which adds more server mergers and a new battle pass to the fantasy game, is billed as the second significant update to the Diablo Immortal game since its debut.
Players once more observed that some information in the patch notes for the most recent update was missing from the English language edition. Following a similar event in November, where information concerning the Diablo Immortal set crafting feature was at first omitted from the English patch notes, the problem was brought up with Blizzard. The missing information in this instance concerned resetting the Hero's Journey chapter.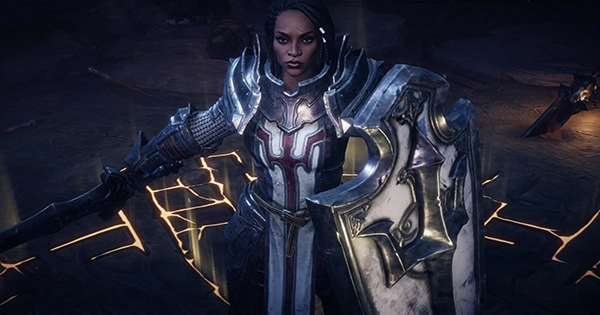 Blizzard community manager 'SinfulScribe' reacts to a conversation on the Diablo Immortal Reddit page to clarify that the most recent update post has been modified to incorporate these specifics. The revised language states, "Your current Hero's Journey chapter progress will be reset following the server maintenance of our next big update on December 14."It also mentions that at this point, fresh chapters will be accessible to finish right away and that any rewards that have not yet been claimed will be mailed to players' in-game mailboxes.
First of all, this verifies widespread rumors that the second major Diablo Immortal update will be released on December 14. According to data mining, this patch will add the Diablo Immortal Hell 6 difficulty, challenge rifts for players at levels 200 and up, and a fresh batch of Diablo Immortal legendary jewels for players to get.
A lot of completionists are also concerned that they won't be able to achieve the benefits in time after learning that they only have a few weeks to finish their current Hero's Journey, which offers perks like a new cosmetic portal effect and picture frame. Many players who have replied to the post claim to be almost done, however, given that there are only three opportunities per day to accomplish some jobs and that some of them may only be ticked off by chance, some players may not have enough time to complete everything.
The Hero's Journey reset, according to Diablo Immortal YouTuber "Darth Microtransaction," is a "mixed bag" because "it's not clear that it was going to be reset and [players] didn't have the opportunity to work on it, but there's also the argument that by resetting it we can get the rewards again," he explains.
Those who have been patiently accumulating prizes may become frustrated when they learn that their progress is due to be reset in a few short weeks. SinfulScribe claims that they have "elevated the feedback offered [about the planned reset] to the development team for consideration" for the time being.
Check out our Diablo Immortal tier list and our guide to the finest Diablo Immortal builds if you're joining in for season seven to make sure you're rocking the most potent setups. If you want to go out, there are many more fantastic PC games that are similar to Diablo.