Never before have there been so many options for enjoying console-quality controls while playing your favorite mobile and cloud-based games on the go, from specialized Android handhelds like the Logitech G Cloud to phone attachments like the Backbone One controller. All of those alternatives have drawbacks, too, from quickly depleting phone batteries to a lack of 5G compatibility for outdoor use.
These are the very problems that the $399 Razer Edge, marketed by the business as "the ultimate gaming handheld," seeks to address. While I don't think everyone needs to spend a few hundred dollars on a dedicated mobile gaming console, I got to spend some time with Razer's new product at CES 2023, and it's already looking to be the greatest approach I've seen so far.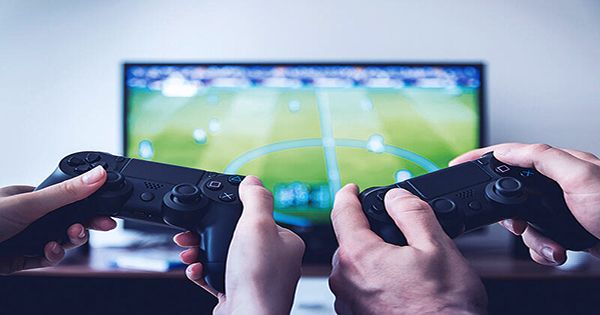 The Rundown:
Product: Razer Edge
Launch date: Reservations may be made right away on Verizon and Razer.com (Wi-Fi) (5G)
Price: $400 (Wi-Fi), or $360 with discounts (5G)
Why it's worth your attention: Many issues, such as the lack of 5G support and non-removable controllers in other cloud gaming devices, are resolved by the Razer Edge. You get a tiny tablet with a fantastic screen for watching movies when you're not gaming, as well as one of the most powerful Android devices available for playing Play Store games and streaming content from Xbox Game Pass and Nvidia GeForce Now.
The lowdown: A 6.8-inch tablet with a vivid AMOLED screen and a detachable Razer Kishi V2 Pro controller make up the Razer Edge. The result is a small, Switch-like gaming handheld that can play Android and cloud-based games and, based on my brief hands-on experience, does a respectable job at it.
The Edge's display, which created rich, brilliant colors whether I was staring at the rainbow pattern on the device's home screen or participating in a significant Fortnite match, is what most caught my eye. Although this display isn't quite as large as the 7-inch Logitech G Cloud screen, it is richer, clearer, and boasts a smoother 144Hz refresh rate (as opposed to the Logitech's 60Hz) for optimal responsiveness in competitive games.
During my testing, I found the controls on the Kishi V2 Pro to be both cozy and dependable, whether I was taking out aliens in Halo Infinite or competing against a colorful fleet of automobiles in a unique Fortnite encounter. You'll also get USB-C passthrough (so you can charge as you game) and a headphone jack for fully immersing yourself in the action. Its haptic feedback provides it a good advantage over other mobile options like the Backbone One.
In terms of software, the Edge runs full Android 12L, giving you access to the vast selection of apps available on the Google Play Store for anything from work to gaming. Even better, a special button on the Kishi controller launches the Razer Nexus app, which offers curated lists of Play Store games with gamepad support (something Google itself doesn't do) and instant access to services like Xbox Game Pass and Nvidia GeForce Now. When you're away from your rig, you can stream your favorite PC games directly from your computer thanks to Razer's success in convincing Valve to update its Steam Link app.
The Snapdragon G3x Gen 1 CPU, which is exclusive to the Edge and was created particularly for high-end gaming, was another highlight for Razer. To compare this to a typical phone, I'll need to spend more time with the Edge, but I can report that it ran Fortnite locally extremely well and remained remarkably cool and quiet even after a very lengthy play session.
Additionally, Verizon is the only provider of the Edge's optional 5G version, which promises quick super wideband speeds for mobile gaming. Since the lack of cellular support with the $350 Logitech G Cloud was one of my main complaints, I'm really anxious to test out this capability. However, even with a patchy hotel connection, my test device was able to stream Halo Infinite from Xbox Game Pass very successfully.
The Takeaway: The Razer Edge has the finest display, processor, and cellular support I've ever seen on a gaming handheld, making it one of the most remarkable devices I've ever examined. The $399 price tag, though, is nothing to laugh at, making this a fairly niche product for the most dedicated mobile gamers (or folks willing to splurge on a companion device that lets them take their PC and console games anywhere).
Both the excellent $100 Backbone One and Razer's own $100 Kishi V2, which attach to your phone for immediate console-like controls (Razer also noted that you'll eventually be able to buy the Kishi V2 Pro on its own for around $150), are excellent options if you just want a better way to play mobile games. The Logitech G Cloud has a larger screen and is now $300 less expensive. Still, the Edge should be on your radar if you're a fan of mobile or cloud gaming and demand the finest of the best.