According to a parliamentary agenda for the winter session, India wants to introduce, examine, and implement a measure prohibiting "all private cryptocurrencies" in the nation. The Indian government said Tuesday evening that the new law would allow "some exclusion" in order to encourage cryptocurrency's core technology and uses.
According to the parliamentary agenda, the law, titled Cryptocurrency and Regulation of Official Digital Currency Bill 2021, will also provide a "facilitative framework" for the formation of the countries official digital currency. It is worth noting that the bill's description is identical to that of the last parliamentary session earlier this year, according to New Delhi. The parliament's winter session begins on November 29.
For several quarters, Indian legislators have been debating the hazards of cryptocurrency trading and experimenting with a central government-backed digital currency. In recent quarters, a rising number of Indians, many of whom have never participated in the stock market or any other asset class, have begun to trade cryptocurrencies, raising fears that they may lose their money.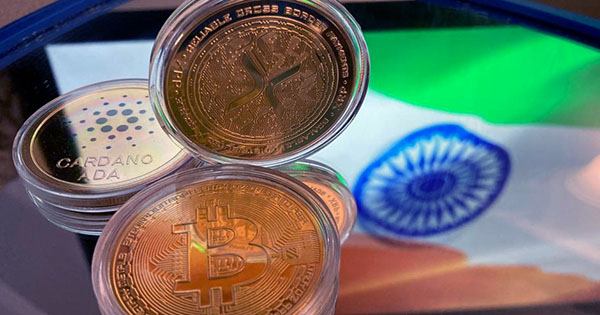 This year, local cryptocurrency exchanges reported increased transaction volumes and user numbers, as well as record funds acquired from high-profile investors. This year, CoinDCX, which supported by B Capital, and CoinSwitch Kuber, which is backed by a16z and Coinbase Ventures, both became unicorns.
In recent months, India's Prime Minister Narendra Modi, as well as various other legislators and business leaders, have convened several meetings to examine the cryptocurrency market and recent developments. According to a person familiar with the situation, at least one top Indian minister recently spoke with a famous venture investor and stated that, after China's move to restrict cryptocurrency trade and mining, India is likely to develop a law that will foster innovation.
Meanwhile, several MPs have voiced worries over the sort of advertisements provided by bitcoin exchanges. According to TechCrunch, a consensus made at that conference that these "irresponsible commercials," which promised people huge rewards if they invested in cryptocurrency, were deceiving adolescents in the country and needed to ban.
Several Bollywood actors, including the famous Amitabh Bachchan, Ayushmann Khurrana, and Ranveer Singh, who have appeared in a number of the country's greatest blockbusters, have advertised cryptocurrency trading on television and in newspapers. Lawmakers have also voiced worries about the possibility for crypto trading vehicles to use for money laundering and terrorism financing.
The governor of India's central bank, Shaktikanta Das, stated last week that the government has to have far more in-depth conversations about cryptocurrencies. "There are significantly deeper issues involved when the central bank says we have severe concerns from the standpoint of macroeconomic and financial stability," Das said at an event. "I have yet to witness real, well-informed conversations on these topics in the public sphere."