I sat in the Google self-driving project's Firefly vehicle, which I dubbed a "tiny gumdrop on wheels" at the time, and let it take me around a closed course in Mountain View, California, six years ago. I had no idea that two of the brains behind Firefly's ability to see and perceive the world around it, as well as react to it, would soon quit to start and lead their own autonomous car firm. Although Dave Ferguson and Jiajun Zhu are not the only Google self-driving project employees to begin an AV company, they may be the most underappreciated. Nuro, their company, is worth $5 billion and has high-profile agreements with retailers, logistics companies, and food companies such as FedEx, Domino's, and Walmart. In addition, at least so far, they appear to have successfully navigated the regulatory minefield.
Nuro, on the other hand, has mostly remained in the shadows of other self-driving car firms. Maybe it is because Nuro's focus on autonomous deliveries has not piqued the interest of a public who fantasizes about being whisked away in a robotaxi. It is also possible that they are quieter. Those calm days may be ending. This series attempts to look inside the hood of Nuro, from its beginnings as a startup to where it might head next – and with whom.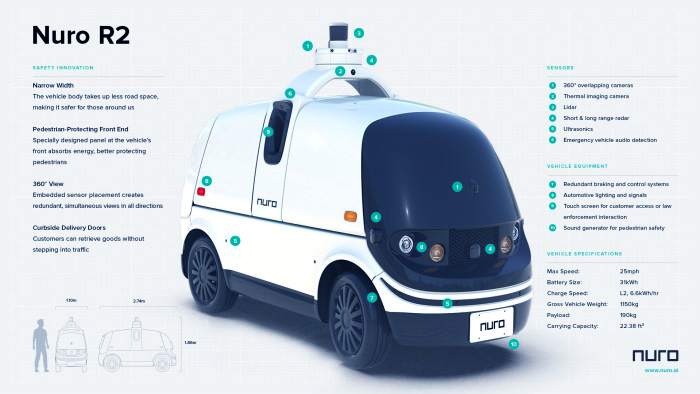 Mark Harris, a freelance reporter known for investigative and long-form science and technology articles, is the principal writer on this EC-1. Harris, who is based in Seattle and writes for Wired, The Guardian, The Economist, MIT Technology Review, and Scientific American, is our resident scoop machine. Self-driving cars, enormous airships, AI body scanners, malfunctioning defibrillators, and monkey-powered robotics are among the stories he is broken. He was a Knight Science Journalism Fellow at MIT in 2014, and he was named the AAAS Kavli Science Journalism Gold Award winner in 2015.
Kirsten Korosec, the transportation editor at TechCrunch (that is me), was the main editor for this EC-1. She has been writing about autonomous vehicles and the people behind them since 2014; OK, maybe even earlier. Ram Iyer was the series' assistant editor, Richard Dal Porto was the copy editor, and Nigel Sussman was the illustrator. Danny Crichton is the editor of the EC-1 series. Nuro had no input into the content of this report and was not given previous notice of its release. Nuro has no financial ties to Harris or Korosec.