Jupiter, the consumer-focused neobank founded by industry veteran Jitendra Gupta, has secured around $86 million in new funding round as the Bangalore-based business prepares to offer lending and wealth management services to its consumers. In an interview with TechCrunch, Gupta revealed that Tiger Global, QED, and Sequoia Capital India co-led the two-year-old startup's Series C financing. The business is now valued at $711 million, up from $300 million in its Series B fundraising in August.
MUFG Bank, Japan's largest bank, participated in the latest round as well, marking the bank's first foray into the South Asian fintech industry. 3one4 Capital and Mirae Asset, both existing investors, also participated in the round. Jupiter, which went live in beta in June this year, has quickly established itself as India's premier "100% digital bank." According to Gupta, the firm has "slightly under half a million users." According to him, more than 65 percent of this user base engages in monthly transactions on the site.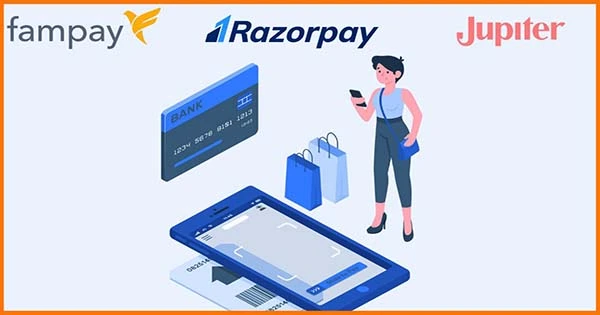 "Every month, our transaction volume more than doubles," We should have over $60 million in transactions by the end of the month," said Gupta, who previously co-founded CitrusPay, a fintech business that bought by PayU. Hundreds of Indian businesses are seeking to enhance the banking experience in the country today. There are companies that can get you a credit card and a loan whether you are a youngster, fresh out of college, a working professional, or do not have a credit score. However, the majority of these services have some form of cap.
The fintech veteran is adopting a broader approach to attracting clients by bringing "pleasure" to the banking experience, according to him. In addition, it looks like the wager is paying off. Jupiter, which provides consumers with both a bank account and a debit card, is growing at a rate of roughly 5,000 members per day, with a monthly burn of less than $1 million.
Neobanks have made gains in numerous areas in recent years by reducing the friction clients feel when connecting with their banks and adding an extra layer of offers. According to analysts at Jefferies, the top 20 neobanks in the world have over 180 million clients. This number "may look little on the surface, but it is rapidly expanding," they noted.
According to Gupta, the company currently has more than $145 million in its bank account. It has yet to put any of the funds obtained in its last round — which eventually grew to $50 million — to use. Furthermore, it has failed to use nearly half of the $25 million in Series funding it received two years ago.
Jupiter, which employs roughly 300 people, is concentrating on providing new services for its clients, according to him. Customers will be able to borrow money from the firm by April. It will also introduce investing products next year. "We have enough money to work with." "By the end of next year, we expect to have at least 2 million users," he stated.