Kuakata – Daughter of Ocean
'Kuakata' is one of the attractive sea beaches in the world. It was a division of the larger Sundarbans forest. The Kuakata beach is 30 km long and 6 km wide. Bangladesh is a paradise of bewitching natural beauty and Kuakata, locally known as 'Sagar Kanya' Daughter of the sea, has contributed a lot to her beauty. It is the only beach in South Asia where the sunrise and sunset can be seen standing. Adventurous people can easily get lost in themselves with the treasures of nature.
Amazing beauty spot Kuakata is a panoramic sea beach on the southernmost tip of Bangladesh. It is unquestionably an immense way to see the sun shining in the sea's belly and to see the sun disappearing on the ocean. The phenomena that have made Kuakata a dream-land arresting the interest of the tourists of home and abroad are its charming natural beauty, sandy and foamy beaches, blue sky, forest, shimmering and rippling vast water of the Bay of Bengal. The long and wide beach at Kuakata has a characteristic natural setting. This sandy beach has calm slopes into the Bay of Bengal. The beauty of the Kuakata beach is enriched fully moon. It appears that the enormous waves square measure able to embrace you within the moon light-weight.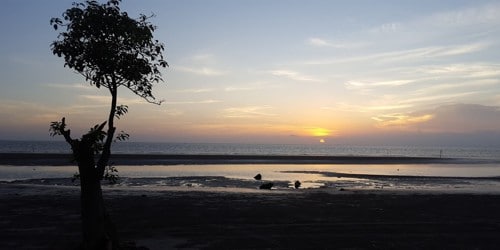 Kuakata Bea Beach's name comes from the word 'Kua' English word is "Well" in the eighteenth century by the early Rakhine dug it on the seashore for collecting safe drinking water. This 'digging Kua' gave the place a name Kuakata. There are two 200 years old wells, one is "KUA" and another is "KATA". Another myth tells that, that's how the place has been named "Kuakata". This exceptional beautiful tourist spot is situated in the Patuakhali district. The length of Kuakata is 30 km and its breadth is 6 km. This thirty kilometers city is settled at the Lotachapli union of Kalapara Thana, which is in the Patuakhali district of Barisal division. It is 70 km from Patuakhali District Headquarters and 320 km from Dhaka. The coordinate of Kuakata is 21°49′16″N 90°07′11″E.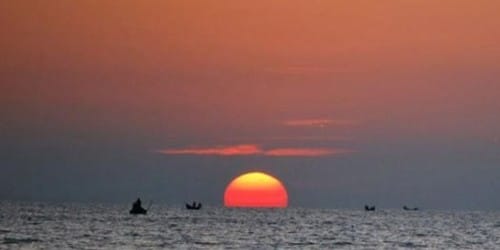 Near Kuakata Sea Beach there is a Buddhist temple. Beside this temple A Kua is viewed, it is said that Kuakata is named after this pond. Near the Buddhist temple, the Rakhine market is situated. There is a giant Buddha statue in Misri Para which is about 6 km far from the Kuakata Sea Beach. This statue is about 30 feet in height. You can also make a small journey to the sea. Small parts of Sundarban are seen from Kuakata There are some good places such as –  Rakhine Polly, Fatrar Chor, Rash Mela, Shima Buddhu Bihar, Shutki Polli which are most pleasant for any tourist. Forest, Fishing, Boats plying in the sea with Colorful sails, Surfing waves, Towering cliffs, and all these natural combinations will blow your mind.