Because October in Switzerland has been unusually warm, weather conditions are excellent for skywatchers to view a potentially magnificent meteor shower. Although October does not see as many meteor showers as August, you can still see shooting stars in the dark night sky.
Meteors from the Dragon constellation (placed around the North Star) will peak between Saturday and Tuesday, according to MeteoSwiss.
"They are also called Giacobinids because they originate in the dust trail of comet 1P/Giacobini-Zinner," stated MeteoNews. "They are relatively slow and are clearly visible."
For those interested in stargazing, "the observation possibilities are favorable because, in the evening, the radiant is high in the sky, and the Moon, still half lit, does not rise until after midnight."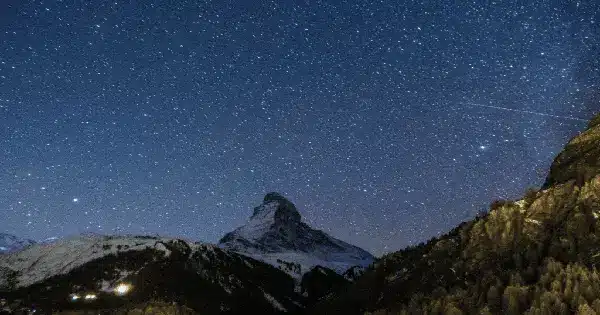 On Friday night, if you look between the Polar Star, Cassiopeia, and the Big Dipper, you might be able to see the Camelopardalis, a brilliant meteor shower discovered in 2005.
The Draconids meteor shower, named after the constellation Draco from which they (apparently) originate, is due to light up the sky between October 6th and 10th.
You'll need to look towards the Polar Star if you want to catch the (slow) Draconids, which are best spotted after sunset in a place with a clean dark sky, such as a forest.
From October 10th to October 13th, Switzerland-based stargazers can enjoy the Southern Taurids, which originated from Comet Encke and will make a return on November 5th.
The (fast) Oronids are scheduled to arrive in the Alpine nation on October 2nd (till November 7th) and peak on October 21st.