Microsoft 365 Copilot will be available to commercial and enterprise users worldwide on November 1, according to Microsoft. The AI assistant can access data from Bing, Edge, Microsoft 365, and Windows, as well as understand text, photos, and video. Interestingly, Copilot Lab, a prompt-building and sharing application, would be included in Microsoft 365 Copilot.
Copilot will technically be available on Windows for the first time on September 26 as Microsoft Copilot with the next Windows 11 upgrade. The public launch date of November 1 will be branded separately as Microsoft 365 Copilot.
Microsoft 365 Copilot will cost $30 per user each month for enterprise customers, according to a presentation given by the tech giant on September 21.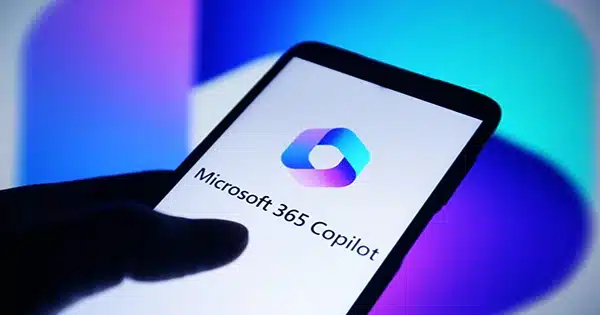 Microsoft 365 Copilot integrates the generative AI assistant into several applications.
Microsoft 365 Copilot will be bundled with Microsoft 365 Chat, the company stated on September 21. Microsoft 365 Chat allows the AI to sift through a variety of business documents — emails, meeting notes, and Teams discussions — to draw connections and integrate data from numerous sources. Microsoft 365 Copilot affects all 365 applications, including Word, Excel, PowerPoint, Outlook, and Teams.
"Microsoft's announcement of a unified Copilot experience lays the groundwork for the cohesive, consistent experiences promised by generative AI," Forrester Senior Analyst Rowan Curran told TechRepublic in an email. "The power of generative AI is limited by the data and systems it connects." Microsoft is starting to allow this by connecting the Copilot experience across all of its products."
Microsoft Copilot can generate, edit, and interpret photos and videos, as well as compose emails and text messages. Colette Stallbaumer, general manager of Microsoft 365, described how she used Microsoft 365 Copilot and a plugin to match her travel plans with those of other people in her workplace who had disclosed their travel intentions internally.
Microsoft Copilot is powered by OpenAI's DALL-E 3 model. Its key rival is Google's Duet AI.
The Copilot Lab covers the fundamentals of prompt engineering.
According to Curran, many employees still require assistance in comprehending generative AI. Microsoft Copilot Lab addresses this need by providing a library of suggested prompts, short suggestions for writing more precise questions for better results, and an integrated capability for sharing prompts with peers.
According to Microsoft, Copilot Lab is a means to "build new work habits for a new AI-powered era of productivity," according to the company's press release. Copilot is an intriguing recognition that not everyone understands how to utilize generative AI or has ideas for how to use it.
"People are incredibly enthusiastic about using generative AI, but most people need help understanding its limits, risks, guardrails, and customizations to help them leverage the technology's maximum impact in their work and personal lives," Curran stated.