Jawaharlal Nehru was one of the greatest leaders in India. He is also referred to as Pandit Nehru, was born on 14th November 1889 in Allahabad, Uttar Pradesh. He was the first Prime Minister of India. He was a man of great vision. He belonged to a wealthy family. His father, Motilal Nehru was an affluent lawyer and his mother Swaroop Rani was a homemaker. He got his early education at home. Later, in 1905, his father sent him to England for higher education. He graduated from Cambridge University. He received education at Harrow and Cambridge. He changed ancient Hindu cultural. It helped the Hindu widows a lot. His entire life was the history of India's fight for independence.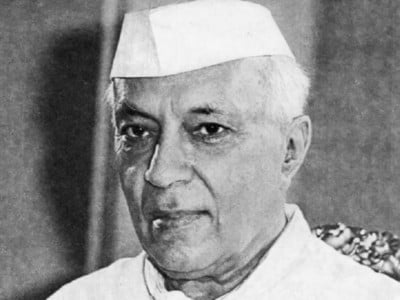 Just like his father, Nehru also studied law. He returned to India and joined the bar at the Allahabad High Court. He became an advocate but the profession did not interest him much. He eventually discovered that his interest lied in serving the country. He had an inherent interest in Indian politics. He became involved in India's struggle for freedom and played a key role in the same. Most importantly he gave the slogan 'Araam Haram Hai'. His father, was a lawyer by profession, was also a veteran congressman. He was highly influenced by the ideas and thoughts of Mahatma Gandhi and soon joined the Congress. In his freedom struggle, he had to face many challenges. He even went to jail many times. His sufferings and sacrifices have no parallel in history. He fought for the freedom of the country selflessly. Since he always India to become a successful country he always worked day and night for the betterment of the country. He was so much loved and respected by the people that he was elected President of the Indian National Congress in 1929.
He loved children very much and was called 'Chacha Nehru'. He was known for his love for children who referred to him by this name. His birthday is celebrated as 'Children's Day all over India. He was a great scholar and wrote a number of good books. His most famous book is "Discovery of India". He was a leader, politician, and writer too. He always wanted to make India a more modern and civilized country.
Jawaharlal Nehru was sincere, honest and dignified. However, his love for the country did not get any less. He fought a great fight which results in Independence. India got its' Independence on 15th August 1947. It was Jawaharlal Nehru who held aloft India's banner of independence and led India to glory. He was elected as the Prime Minister of India on 15th August 1947. At that time the main motive was to unite the country. He served as the Prime Minister of the country for 17 years until his death in 1964.