NASA released the first data maps from its new device, which was launched into space earlier this year and is already effectively delivering information on significant air pollutants over North America, on Thursday. President Biden and Vice President Harris believe that everyone has the right to clean air. Data from the TEMPO mission will assist decision-makers across the country in meeting that objective and supporting the Biden Administration's climate agenda, which is the most comprehensive in history.
NASA's TEMPO, or Tropospheric Emissions: Monitoring of Pollution, is the first space-based instrument designed to constantly evaluate air quality above North America with a resolution of a few square miles from its orbit 22,000 miles above the equator.
"Neighborhoods and communities across the country will benefit from TEMPO's game-changing data for decades to come," NASA Administrator Bill Nelson stated. "This summer, millions of Americans witnessed firsthand the impact of forest fire smoke on our health." NASA and the Biden-Harris Administration are dedicated to making it easier for ordinary Americans and decision-makers to access and use TEMPO data to monitor and enhance the quality of the air we breathe, thereby benefiting life on Earth."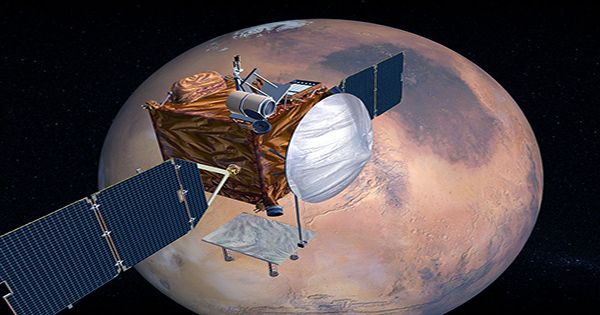 TEMPO observations will considerably improve studies of traffic pollution, the movement of smoke and ash from forest fires and volcanoes, and the impact of fertilizer application on farms. Furthermore, TEMPO data will enable scientists to evaluate the health effects of pollutants and in the construction of neighborhood-scale air pollution maps, boosting knowledge of differences in air quality within a community. Data will be shared with partner agencies that monitor and forecast air quality, such as the EPA and the National Oceanic and Atmospheric Administration.
TEMPO, which was launched in April atop a Maxar Intelsat 40e satellite on a SpaceX Falcon 9 rocket, conducts hourly daytime scans of the lower atmosphere over North America from the Atlantic Ocean to the Pacific coast, and roughly from Mexico City to central Canada. The primary equipment is a sophisticated spectrometer that detects pollution that would otherwise be hidden inside reflected sunlight.
NASA and the Smithsonian Astrophysical Observatory (SAO) in Cambridge, Massachusetts collaborated on the science mission.
NASA's initial pollution maps from the mission show nitrogen dioxide gas concentrations from pollution near cities and major traffic arteries in North America. TEMPO quantifies the amount of sunlight that is reflected and scattered off the Earth's surface, clouds, and atmosphere. Sunlight is absorbed by gases in the atmosphere, and the resulting spectra are used to calculate the concentrations of many gases in the atmosphere, including nitrogen dioxide.
Six scans were performed between 11:12 a.m. and 5:27 p.m. EDT on August 2. Close-up views concentrate on the southwestern United States, from Los Angeles to Las Vegas; central and eastern Texas to New Orleans; and the Interstate 95 corridor between New York and Washington. The data were collected during TEMPO's "first light" period, which ran from July 31 to August 2, when mission controllers opened the spectrometer to examine the Sun and Earth and begin a series of tests and solar calibrations.
"TEMPO is beginning to measure hourly daytime air pollution over greater North America," Kelly Chance, SAO senior physicist and TEMPO principle investigator, said. "It monitors ozone, nitrogen dioxide, formaldehyde, aerosols, water vapor, and a variety of trace gases." There are now about 50 science investigations planned based on this new data collection method."
Ball Aerospace created the TEMPO instrument, which was incorporated with the Maxar-made Intelsat 40e satellite. NASA, Ball Aerospace, and SAO teams have been verifying and calibrating the satellite's systems and components since launch. The equipment will start collecting hourly daytime scans in October, making it the first instrument to observe pollution over North America in this manner.
"We are excited to see the initial data from the TEMPO instrument and that the performance is as good as we could have imagined now that it is operating in space," said Kevin Daugherty, project manager for the TEMPO instrument at NASA's Langley Research Center in Hampton, Virginia. "We are excited to finish commissioning the instrument and then begin science research."
TEMPO is a component of NASA's Earth Venture Instrument program, which involves modest, focused science projects that supplement NASA's bigger research programs. The sensor is also part of a virtual network of Northern Hemisphere air pollution monitors that includes South Korea's Geostationary Environment Monitoring Spectrometer and the European Space Agency's Sentinel-4 satellite.