Netflix has hinted that they are considering tightening down on account sharing between friends and family after revealing a dip in subscribers. On Tuesday, the streaming behemoth revealed its first-quarter profits for 2022, indicating that the number of subscribers of the service declined by 200,000 in the first three months of the year. According to their projections, they might lose another 2 million customers in the second quarter of 2022.
Netflix executives feel that a variety of factors are driving this trend. To begin with, the surge in streaming that occurred during the COVID-19 epidemic may have clouded their vision for the future, causing them to overestimate their growth in 2021 and 2022. Second, they are competing with other major streaming platforms such as Disney Plus, YouTube, Amazon Prime Video, and others. Third, they're becoming increasingly conscious that password sharing might stifle their growth.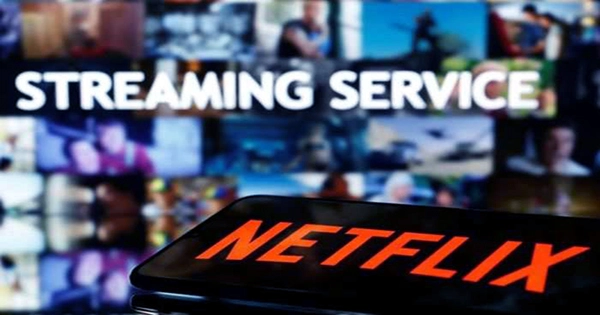 Netflix has roughly 222 million paying homes, but these accounts are shared with over 100 million more households, 30 million of which are in the United States and Canada, according to their estimates. In a video from the Q1 2022 Earnings Interview, Netflix co-founder and co-CEO Reed Hastings commented, "We're working on ways to monetize sharing." "You know, that's something we've been thinking about for a few of years." But, you know, it wasn't a high priority for us to concentrate on while we were developing quickly. And now we're putting in a lot of effort into it. Remember, there are currently over 100 million homes who subscribe to Netflix. They are quite pleased with the service. We just need to be compensated in some way for them."
Netflix has already toyed with the concept of monetizing account sharing. They revealed plans to launch a trial in Chile, Costa Rica, and Peru in March 2022, in which account owners will be charged for sharing passwords with persons who do not reside in the same home. Netflix technically forbids password sharing outside of single homes. "The Netflix service and any content obtained through the service are for your personal and non-commercial use only and may not be shared with others outside your home," according to their terms and conditions. These regulations, however, are not strictly enforced.
Netflix looked unconcerned with password sharing only a few years ago, claiming that it was part of what made online streaming services so appealing. "We love it when people share Netflix," Hastings said at CES 2016. "That's a good thing, not a bad thing," says the speaker. Those freeloading homes might make all the difference now that their unbridled development looks to be coming to an end.
In an earlier statement, John Wolter, principal researcher on the X-59 sonic boom wind tunnel test, said, "With the X-59, we intend to demonstrate that we can decrease the irritating sonic booms to something far quieter, referred to as'sonic thumps." "The idea is to supply regulators with noise and community reaction data, which might lead to new guidelines allowing supersonic flying over land." The test demonstrated that we not only had quieter aircraft designs, but also the correct technologies needed to estimate future aircraft noise."