We interact with PDF files so frequently that it's easy to overlook how common they've become. It's no surprise, then, that different developers continue to create programs that target specific demands for working with a PDF file, even when there are already so many excellent online PDF editors. There's an app for everything, from searching numerous PDF files at once to employing a ChatGPT AI to read and answer questions about it.
ChatPDF (Web): Upload PDF Files and Get ChatGPT Answers
When you have a PDF file with a lot of pages, a basic Ctrl+F search may not be enough to find the necessary information. ChatPDF provides a superior method in which you upload the file to their website, where ChatGPT will read the PDF and then answer your questions.
It works incredibly well, reading the full PDF and providing ChatGPT-style answers that condense material from numerous pages. ChatPDF did not detect photos or data from tables in our tests, but it did grasp all textual stuff. You can upload PDFs from your computer or from a linked URL.
ChatPDF is presently using ChatGPT 3.5 and is investigating ways to add ChatGPT 4. The free version examines a maximum of three PDF files every day, with each file including up to 120 pages and allowing you to ask 50 questions per day. ChatPDF Plus ($5 per month) allows for 2000 pages each PDF and 50 PDFs per day, as well as 1000 inquiries every day.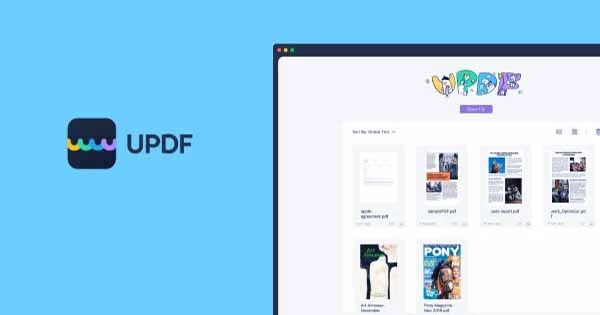 Human Eyes Only (Web): Make PDF Files Unreadable by Software and Bots
Other apps that employ AI to read and analyze PDFs, such as ChatPDF, are on the rise. For the longest time, there has been other applications where the machine is "reading" your PDF, such as ATS scanners for resumes. While this technology has many advantages, it can also be used against you if someone with malicious intent obtains a group of PDFs containing sensitive information. That's where Human Eyes Only (HEO) comes into play.
In a nutshell, the web app produces your PDF in such a way that bots cannot read it. To the naked eye, it still appears to be standard English. However, HEO tinkers with the underlying typefaces that a machine recognizes in a PDF, making ordinary English look like nonsense characters from a font like Wingdings.
This has a variety of applications. You quickly render papers immune to AI and bots. Even if a person attempts to copy-paste content from a PDF to a text file, they will only obtain nonsense in the text, making intellectual property theft difficult. Simply simple, HEO disables computer optical character recognition (OCR), protecting PDF files from technical gimmicks.
Desklamp (Web): Add Notes, Highlights, and Collaborate on PDFs
Textbooks, reference materials, and novels are frequently now in PDF format. So you'll need tools to highlight essential passages, take notes, save and bookmark sections for later, and, if necessary, share these with friends. Desklamp is an excellent software for students who want to collaborate and annotate PDF files.
Desklamp adds a window on the right for your own space for every PDF file that you submit. There are three major components to this. The first is Notebook, which allows you to write extensive notes and link them to specific portions of the page. Desklamp automatically links passages to the PDF if you copy and paste them.
Highlights (which can be color-coded), underlines, and sticky notes will be used in Annotations. You may also save photos and markers from the PDF file to Clipboard so you don't have to go back and forth each time. You can tag all of these notes, annotations, and clips to make it easier to discover them later.
Desklamp also offers a cool collaboration option that allows you to invite friends to work on the same PDF. It's similar to sharing your textbook notes in the physical world. You can also back up everything to the cloud to avoid losing data.
PDFGrep (Web): Search the Contents of Multiple PDF Files at the Same Time
Sometimes the smallest tools have the greatest impact. PDFGrep checks all the boxes: it meets a pressing need and does it flawlessly, it's absolutely free with unlimited use, and it respects your privacy.
The main feature of the online app is the ability to search across numerous PDF files. Upload as many files as you like and search for your terms in the search box. You'll then see a list of all the places in the files where you may locate the keyword, and clicking any of them will take you to that section. It's actually a useful tool to use even on a single file because it's superior to the view provided by Ctrl+F in any PDF reader.
Because PDFGrep is entirely local, your files are never uploaded to a server, ensuring your privacy. Because all of the processing takes place on your browser, the app is also lightning-fast. As an added benefit, the built-in PDF viewer is quite nice.
PDF Shelter (Web): A No-Cloud PDF Editing Tool Suite
Most online PDF editing suites, such as the famous and amazing ILovePDF, work by uploading your files to cloud servers, remotely processing them, and then making them available as downloads. When working with sensitive material, this presents privacy and security problems, and it can make processing much slower if the files are enormous. As a result, we're witnessing an increase in the number of online PDF editors that operate locally on your browser, providing faster speeds as well as improved security and privacy.
PDF Shelter is the most recent addition to this family of locally processing online PDF solutions. It can presently convert JPGs to PDFs and vice versa, merge or divide PDFs, and erase pages from a file. It is absolutely free and without limitations. It is not necessary to register or sign up to utilize it.