The Apple Vision Pro has yet to be delivered to customers, but we're already hearing rumors about what the second iteration of Apple's augmented reality and virtual reality headset might include.
According to MacRumors sources, the Apple Vision Pro 2 will look quite similar to the original headset, albeit the speaker layout may vary, with a flatter shape on each side.
The shape of the top vents may also change, with clusters of small holes replacing the existing strips, according to the source. The documentation also mentions an audio accessory, which might be an external speaker.
According to MacRumors, one of the most noticeable modifications will be the back straps. The straps on the second-generation headset appear to be simpler in design and "somewhat reminiscent of the flat straps commonly found on laptop bags or backpacks."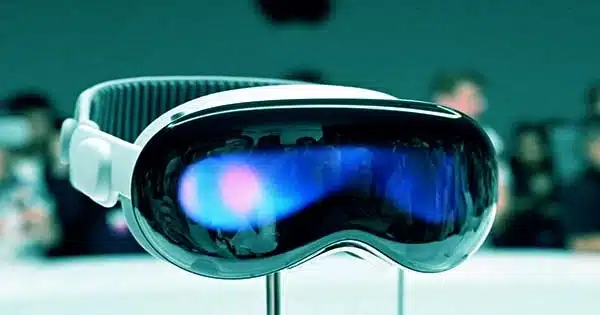 The waiting game: According to MacRumors, the next iteration of the Apple Vision Pro will maintain the external power pack that the present model has, and most of the sensors and cameras will be comparable as well.
A compass, ambient light sensor, magnetometer, and gyroscope are particularly stated, as well as Wi-Fi, Bluetooth 5, and ultra-low latency audio compatibility, which is all quite expected.
According to the information in this leak, production validation testing (PVT) is slated for 2025, implying a delivery date of late 2025 or early 2026. Of course, all of these facts and plans are subject to change.
We've previously heard that Apple is working on a lower-cost Vision Pro device, but it's unclear if this is it. Apple is also rumored to be exploring making the next Vision Pro lighter, more compact, and more comfy.