Pam answering the phone at Dunder Mifflin has become one of the show's most recognizable themes, and it's easy to see why: Large and small businesses have long relied on communications via PBXs, voicemail, cold and warm calls, customer service lines, and, more recently, the ubiquitous cell phone. All of that is changing, and today one of the businesses seeking to be a leader in upsetting that tune revealed investment as it continues to develop, presently handling 10 million calls and texts for its clients on a monthly basis.
OpenPhone, which provides a business line and related phone services to users via a smartphone app, effectively separating a user's business phone from their personal cell phone, has raised $40 million in a Series B round of funding. The money will be used to expand the communication and collaboration services it offers, as well as build deeper integrations with the other productivity tools that its customers already use.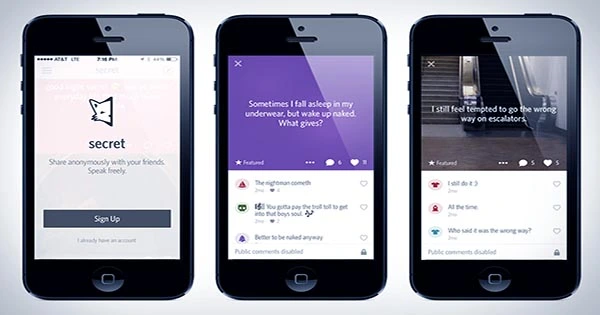 This Series B is led by Tiger Global, which is known in the venture industry for large growth rounds but has recently been more engaged in earlier-stage, smaller investments. Previous backers Craft Ventures, Slow Ventures, Garage Capital, and Worklife Ventures are also participating. OpenPhone's $14 million Series A was headed by Craft in 2020, with Slow leading the seed earlier in the year. The startup has previously gone through Y Combinator in 2018. It has so far raised $56 million.
The married creators of OpenPhone, Mahyar Raissi and Daryna Kulya, from Iran and Ukraine, respectively, are fully aware that they are not the first to think of re-imagining the basic business phone system. PBXs and basic phones have been phased out in favor of IP PBXs and IP phones over the years, and telcos and managed service providers have tried their hand at the vague idea of "unified communications" in the process. Meanwhile, OTT video conferencing platforms such as Zoom and other web-based video conferencing platforms are so simple to use (while still providing voice-based and dial-in options) that they have largely replaced conference calls and Skype calling capabilities for those who work freelance or mostly alone.
Due to the fact that many consumers no longer listen to voicemails, messaging has become a much larger part of the equation. Call centers are attempting to make it more difficult to contact them (and when you do, they may be quite annoying), and some employees have given up their landlines entirely, relying only on their cell phones to handle all of their business calls. In that context, Raissi told me that OpenPhone's unique selling point to the market is that it has built a system that caters to SMBs and incorporates elements of all of the above in a format that represents the lowest friction of them all: an app that you can use on your regular phone but that gives you a dedicated work phone number and a growing number of tools to communicate with colleagues and customers.
He claimed that Google Phone could have posed a significant competitive threat to San Francisco-based OpenPhone in the United States, but that it didn't provide customer support to users, effectively eliminating it from the running to tackle a larger wave of businesses beyond single-user early adopters. As you might expect from an YC startup, the firm first gained popularity among fellow YC participants, and it has since grown with its consumers. Today, the firm's "sweet spot," according to Raissi, is between five and 500 people, and the company is progressively adding more services, such as PBX replacements, and establishing connectors with existing CRM and sales software, to better serve those larger organizations.
"Investing in integrators is one of our major aims," Kulya stated. "Connecting OpenPhone to CRMs, for example, is a critical component." At the end of the day, she added, all of a person's OpenPhone conversations will be automatically documented in the CRM that the team uses to keep track of everything. It's also one of the reasons why OpenPhone is unlikely to spend in developing its own CRM solutions. The initial interface, she added, will be with Salesforce, with Zendesk and additional services to follow soon.
Conversation is at the heart of modern cooperation, and OpenPhone wants to be a part of it. The goal is to bring some of the ethos of messaging apps like Slack to the phone. "We're designing phone services for how people use phones today," Raissi explained, "so texting and cooperation around a phone number are incredibly crucial." You may have a team-wide phone number and quickly cooperate on text messages and events. We're moving phone cooperation to the next level."