According to researchers, patients with psychiatric problems such as depression are more likely to die from diabetes, cardiovascular disease, and chronic lung illnesses. According to experts, those suffering from mental illness may have increased blood pressure, higher levels of stress, and other factors that might harm their general health. They also point out that social factors such as economic position, substance usage, and healthcare access can all play a role. Individuals suffering from diabetes, cardiovascular disease, and other conditions are twice as likely to die if they also have a psychological problem such as depression.
According to a new study published in PLOS Medicine by Seena Fazel of the University of Oxford, UK, and colleagues, individuals with chronic, non-communicable diseases have a more than doubled chance of death if they also have psychiatric comorbidity.
Noncommunicable illnesses, such as diabetes and heart disease, pose a global public health burden, accounting for an estimated 40 million extra deaths each year. Researchers used national registers in Sweden to look into more than 1 million individuals born between 1932 and 1995 who had chronic lung illness, cardiovascular disease, or diabetes. More than a quarter (25-32%) of those in the study had a co-occurring lifetime diagnosis of any psychiatric condition.
We investigated almost 1 million people diagnosed with chronic lung diseases, cardiovascular diseases, and diabetes using electronic health records. Improving the diagnostic, treatment, and follow-up of patients with comorbid psychiatric disorders may lower the risk of mortality in adults with chronic noncommunicable diseases.

Dr. Fazel
Within 5 years of diagnosis, 7 percent (range 7.4 percent -10.8 percent; P0.001) of those in the study died from any cause, and 0.3 percent (0.3 percent -0.3 percent; P0.001) died by suicide. When compared to those without such problems, those with comorbid psychiatric disorders had greater all-cause mortality (15.4 percent -21.1 percent) (5.5 percent -9.1 percent ). When the researchers compared each patient to an unaffected sibling to account for familial risk factors, they found that psychiatric comorbidity was consistently associated with higher rates of premature mortality and suicide (adjusted HR range: aHRCL=7.2 [95 percent CI: 6.8-7.7; P0.001] to aHRCV =8.9 [95 percent CI: 8.5-9.4; P0.001]).
Mortality rates varied according to mental illness; for example, those with comorbid substance use disorders had 8.3-9.9 times the risk of death compared to unaffected siblings, and those with comorbid depression had 5.3-7.4 times the risk of death. The use of population-based registries to identify patients indicates that mental comorbidities were diagnosed in specialty care settings, which means that undiagnosed persons and those with less severe psychiatric illness may have been missed.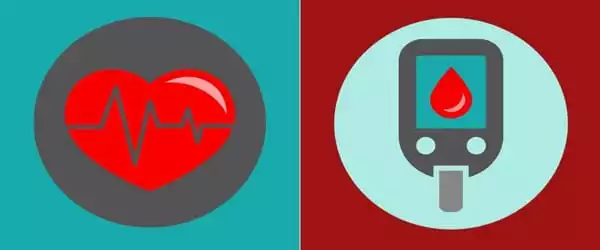 People who have long-term noncommunicable diseases, such as chronic respiratory disease, cardiovascular disease (CVD), and diabetes, are more likely to develop a mental health problem. According to this observational study of over 1 million Swedish inhabitants, having a psychiatric disorder increased the chance of death among adults with noncommunicable diseases.
The researchers anticipate that their findings will improve mental health screening and therapy for those suffering from noncommunicable diseases. Millions of individuals worldwide are affected by noncommunicable diseases, which are ailments that are not caused by a pathogen.
People suffering from serious mental diseases, such as schizophrenia, depression, or bipolar disorder, have poorer physical health and a shorter life expectancy than the general population. The increased risk of modifiable coronary heart disease risk factors such as obesity, smoking, diabetes, hypertension, and dyslipidaemia is part of the explanation for the higher cardiovascular mortality linked with schizophrenia and bipolar disorder.
Antipsychotic medications, as well as probably other psychotropic medications such as antidepressants, might cause weight gain or increase other metabolic and cardiovascular risk factors. Patients may have less access to general healthcare and fewer opportunities for cardiovascular risk screening and prevention than would be expected in a non-psychiatric population.
"Improving the diagnostic, treatment, and follow-up of patients with comorbid psychiatric disorders may lower the risk of mortality in adults with chronic non-communicable diseases," the authors write.
"We investigated almost 1 million people diagnosed with chronic lung diseases, cardiovascular diseases, and diabetes using electronic health records," Fazel continues. "More than 7% of patients died of any cause within five years, and 0.3 percent died by suicide — odds that were more than twice among patients with psychiatric comorbidities compared to those without."