Polestar will spend the next three years completing a high electric car launch plan, culminating with the Precept concept, a type of "Rosetta Stone" that represents the company's future. The notion is referred to as Polestar's "manifesto" by Polestar, the former Volvo subsidiary that splintered off to create its own brand. In other words, the Precept, which will be produced as the Polestar 5, reveals what the EV carmaker aspires to become to consumers and eventual stockholders.
In an interview with TechCrunch during a corporate presentation in New York, Greg Hembrough, CEO of Polestar USA, said the next several years will be spent moving away from its Volvo heritage and closer to its own brand.
During the presentation, Polestar CEO Thomas Ingenlath and other members of the automaker's executive team outlined a strategy for expanding into new markets, doubling sales volume, and introducing three new models. The company's basic principles of design, sustainability, and innovation are at the heart of this ambitious goal.
Polestar was founded in 1996 as a racing firm that supplied and developed performance software for Volvo automobiles. Polestar became a Performance partner in 2011, imbuing Volvo vehicles with increased sport characteristics. The two companies have intertwined since the beginning. Volvo Car Group bought it outright in 2015. It became its own brand shortly after, releasing its first car, the first-and-only hybrid Polestar 1, in 2017 and the full-EV Polestar 2 in 2019.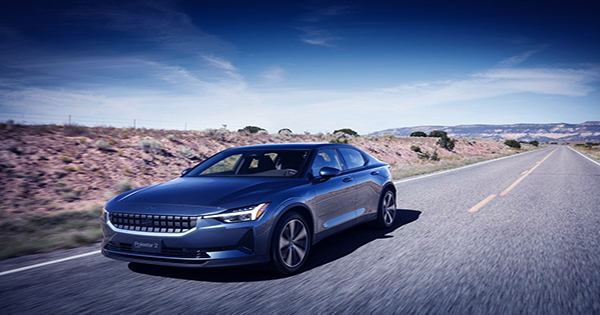 Polestar has sold around 29,000 vehicles across the two models, with the four-door EV Polestar 2 accounting for the majority of those sales. It is the only Polestar now in production, as the Polestar 1's limited manufacturing ended recently and the Polestar 3 SUV's production is set to begin in 2022.
The Precept designed visually represents as many of the Polestar tenets as possible, the most notable of which is elegance and performance. It is also important for Polestar's brand identification; since it helps, the company stands out from its siblings.
"I feel that people can see a little bit of DNA from one of our brother firms in the Polestar 1 and Polestar 2," Hembrough told. "The Precept's purpose was to provide you a clear idea of components you'll see from a design and sustainability viewpoint, as well as a hint of our future design language." These are considerably more than wish lists; they are items that will be put into production."
With this in mind, the Precept's business end begins to tell a tale. The Volvo familial resemblance fades, giving way to a more distinctive, unique appearance. The distinctive "Thor's Hammer" headlights from the brother brand, for example, are now "dual blades," and appear too literally, if not metaphorically, dividing the original design in two.
The "shark nose" fascia features additional complexities, such as the lack of a vestige grille for engine cooling, which has been replaced by the "SmartZone" sensor suite. This contains a collection of radar emitters and a camera for advanced driver assistance system features, thereby transforming to a "seeing" rather than a "breathing" face. A front aerofoil, a wing inserted into the front that enhances airflow, is also included. "Of course, it looks amazing as well," said Ingenlath during the occasion.