The Starship could take to the skies this week. The world's highest and most powerful rocket might fly for the second time as early as November 17, according to SpaceX on X (the site formerly known as Twitter). Before proceeding, the corporation is awaiting more regulatory approval.
NASA's Artemis program depends on the mission's success; the agency's existing contract with SpaceX calls for Starship to carry personnel to and from lunar orbit during the Artemis III and Artemis IV missions. There are currently no other options for astronauts to reach the Moon, however, NASA did open the Moon lander contract to Jeff Bezos' Blue Origin earlier this year.
The first test of SpaceX's Starship in April was described as a partial success because its rocket, the highest and most powerful ever launched, did fly. Unfortunately, issues during the flight forced the team to blow it up for safety. The tremendous explosion prompted an examination of the launch and aftermath.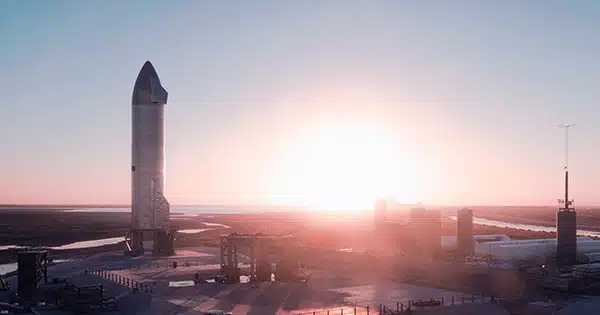 The launchpad was completely destroyed because it lacked a flame trench or diverter, as well as a water-deluge system. The rocket's impact on the launchpad and the damage it caused were captured on camera. According to the USFWS, debris from the launch harmed approximately 385 acres (156 hectares) of land. Elon Musk, CEO of SpaceX, confirmed that the pad reinforcement was not completed on time.
Based on Musk's statements at the time, some hypothesized that the launch was pushed back to April 20 due to Musk's "childish obsession" with 420, a number linked with using cannabis. Musk also promised that the second test would take place by June, but the aftermath of the first test took far longer to cope with than expected.
When it comes to the human return to the Moon, the starship is not the only unknown, but it is a critical one. Artemis III will face significant delays if the upcoming test fails.