After three months on board the Tiangong Space Station, Nie Haisheng, Liu Boming, and Tang Hongbo have safely returned to Earth. The three taikonauts – a term derived from the Chinese word for space (tàikng) – were the Chinese space station's first mission.
On September 17, they launched onboard the Shenzhou-12 spacecraft and landed with it in the Gobi Desert at 05:34 UTC. The crew appears to be in good condition, and they will be quarantined for 14 days to ensure that their immune systems have not been compromised by their time in space. This was China's longest crewed mission ever, clocking in at 92 days.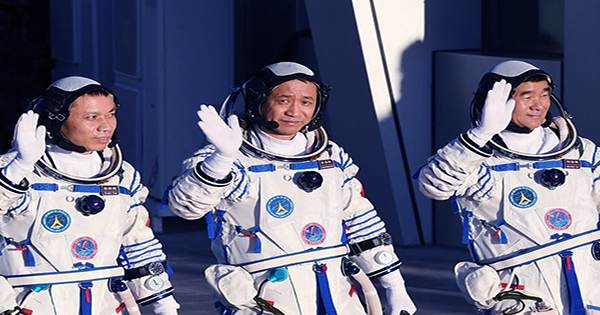 Tiangong is still under construction. Tiangong is modular, like the International Space Station (ISS), and is being built in phases. It is now made up of the core module Tianhe. Next year, two more experiment modules will be released. The first, Wentian (which means "Quest for Heavens"), is set to debut in May or June 2022, followed by Mengtian three months later (meaning dreaming of Heavens). It will be around one-fifth the mass of the International Space Station once completed.
In addition to the research modules, Tiangong will be outfitted with the Xuntian telescope module, which is now under construction (whose literal meaning is touring the Heavens). The primary mirror of the telescope will be 2 meters (6.6 feet) in diameter, with a field of view 300 times that of the Hubble Space Telescope. With its 2.5 gigapixel camera, Xuntian is planned to capture 40% of the sky during the course of its 10-year primary mission.
Tiangong, unlike the ISS, will not be continually occupied. The Shenzhou 13 will be the next crew to go up in October for a six-month mission, followed by two more crews in 2022.
Yesterday was the busiest day in space in human history, with seven astronauts and cosmonauts on the International Space Station, four civilian crew members on Inspiration4, and these three taikonauts. Never before has there been a group of 14 persons in orbit around the Earth.