Last August, Twitter launched a new function in select areas, including the United States that allowed users to report misinformation they found on the network, such as election-related or COVID-19 falsehoods. As the company's test expands, the feature now rolled out to new markets. The reporting option is now available to users in Brazil, Spain, and the Philippines, in addition to the United States, Australia, and South Korea, where it was previously available. The business also provided an update on the feature's popularity, stating that over 3.7 million user-submitted reports had been received since its launch.
As of its most recent profits, Twitter has roughly 211 million monetizable active daily users, 37 million of whom are based in the United States and 174 million in overseas regions. According to Yoel Roth, Twitter's head of site integrity, the "great majority" of misinformation-related content that the firm takes action on is found proactively either automation (which accounts for 50%+ of enforcements) or proactive monitoring. Twitter, on the other hand, uses user-submitted reports via the new tool to uncover patterns of disinformation – an area where the feature has had the most success so far, according to Roth. This is especially true in places where misinformation is not centered on text, such as media and URLs that lead to content hosted outside of Twitter's platform.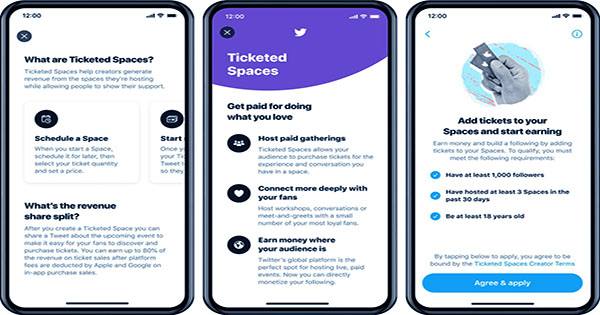 However, he pointed out that when Twitter looked at a selection of reported tweets, only about 10% judged "actionable," compared to 20-30% in other policy areas, because many of the tweets studied did not include any disinformation at all. Users in markets where the feature is accessible can report disinformation by selecting the "report tweet" option from the three-dot menu in the upper-right corner of a tweet. They can then select the option "it's deceptive" from the drop-down menu.
Before the implementation of the new flagging option, Twitter already had a mechanism to report violating content on its site, but the old reporting procedure did not have a clear way to report tweets containing disinformation. Instead, users would have to choose from alternatives such as "it's suspicious or spam," "it's abusive or damaging," and so on, before narrowing down how the individual tweet broke Twitter's rules. The option to flag tweets as misleading allows users to flag stuff that does not fit into existing guidelines more quickly and directly. The reports, on the other hand, are linked to Twitter's existing enforcement process, which uses a combination of human review and moderation to assess whether or not disciplinary action should take.
Twitter also stated that the reported tweets would prioritized for evaluation, with tweets from accounts with a big following or higher levels of engagement being evaluated first. The function is being rolled out at a time when social media companies are under pressure to clean up the misinformation that has spread throughout their platforms, or face regulation that will compel them to do so and maybe impose penalties if they do not. The flagging feature is not the only way Twitter combats misinformation. Birdwatch, a project managed by the firm, intends to crowdsource fact-checking by allowing Twitter users to mark false tweets with accurate information. This service is still under beta testing and will be improved based on feedback from users.