Twitter's Twitter Blue subscription service has been found working on making TweetDeck a paid feature. According to reverse engineer Jane Manchun Wong, who scours the code of mobile applications for features and forthcoming changes in development, Twitter is now working on adding the functionality to its premium service, which will be included to the Twitter Blue feature list within its Android app. Wong just discovered Twitter working on a reference to TweetDeck in the company's Android app's list of Twitter Blue features. Wong discovered code in the app last week that would limit access to TweetDeck to users who have a Twitter Blue membership and direct those who don't to join up.
She also pointed out that if Twitter decides to make TweetDeck a paid feature under Twitter Blue, it will exclude millions of users who don't yet have access to the subscription service, which is now only available in the US, Canada, Australia, and New Zealand. TweetDeck is now free and ad-free, making it a popular alternative to Twitter's web interface for those who don't want to use it. When contacted about the potential change, a Twitter spokeswoman told TechCrunch that the business currently had no information to give.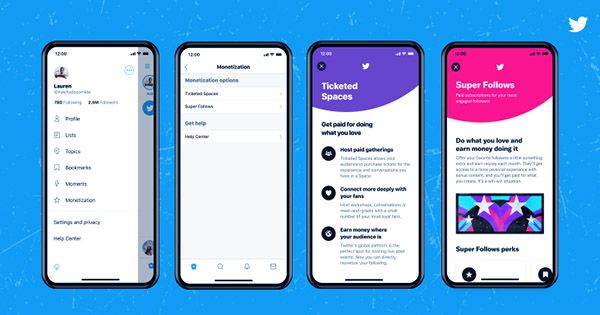 Bloomberg speculated last year, before Twitter Blue was formally introduced, that Twitter's planned subscription service may charge customers to use TweetDeck. However, when Twitter Blue debuted, the premium service made no mention of TweetDeck, instead focusing on features for organizing bookmarks, reading threads in a clutter-free style, and using the "Undo Tweet" function. This isn't the first time Twitter has considered charging customers for TweetDeck; in 2017, the firm was looking exploring methods to charge for the software.
Some Twitter users were invited to participate in a poll regarding what features they would want to see in TweetDeck and if they would be prepared to pay for an advanced version of the service at the time, but the concept was never tested. Twitter Blue first debuted in June 2021 in Australia and Canada, before expanding to the United States and New Zealand in November. As it grew, Twitter Blue added early access to new features via Twitter Labs, as well as ad-free news stories from hundreds of publishers, thanks to Twitter's acquisition of Scroll in the spring.
The membership service costs $2.99 per month in the United States. TweetDeck began as a third-party program, but Twitter purchased the firm for $40 million in 2011. The service makes managing and posting to Twitter accounts easier, as well as providing a handy method to monitor many timelines and feeds in one spot.