The little helicopter that could, NASA's Ingenuity, never stops. The helicopter has now completed 30 flights despite enduring the harsh winter's subfreezing temperatures and dust storms (and the initial aim to fly only five times). Even though it was only a brief hop, it helped clear some dust from its solar panels and kept it moving throughout the long, icy Martian winter.
Jezero Crater's winter is anything but pleasant, and Ingenuity is dealing with extremely chilly conditions. It can be as cold as -86°C (-124°F) over night. The power level is below what is required to keep the batteries on day and night since the solar panels are receiving less light than they once did. Long flights are not practical, but the team has been able to do short daytime hops.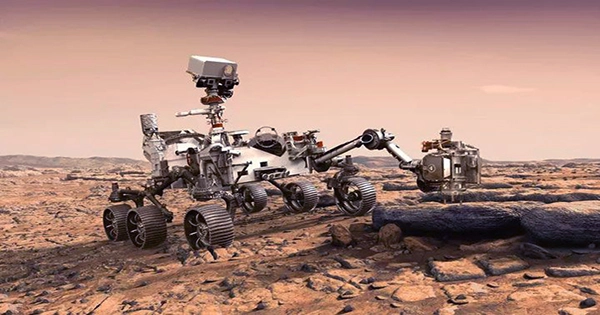 The team first made sure the rotor was still performing as well as it has been thus far because the last flight was on June 11. Once that test was successful, the team took to the skies in the small, 2-meter-long helicopter (6.5 feet).
This flight served as a test to see if the technique could be used to extremely brief journeys. This information is relevant to the hypothetical plan that calls for future helicopters to pick up the samples that Perseverance is gathering on Mars and fly them back to the rocket that will carry them to Earth.
Ingenuity will continue to make these quick flights in an effort to keep up with Perseverance as they explore the delta of the Jezero Crater.